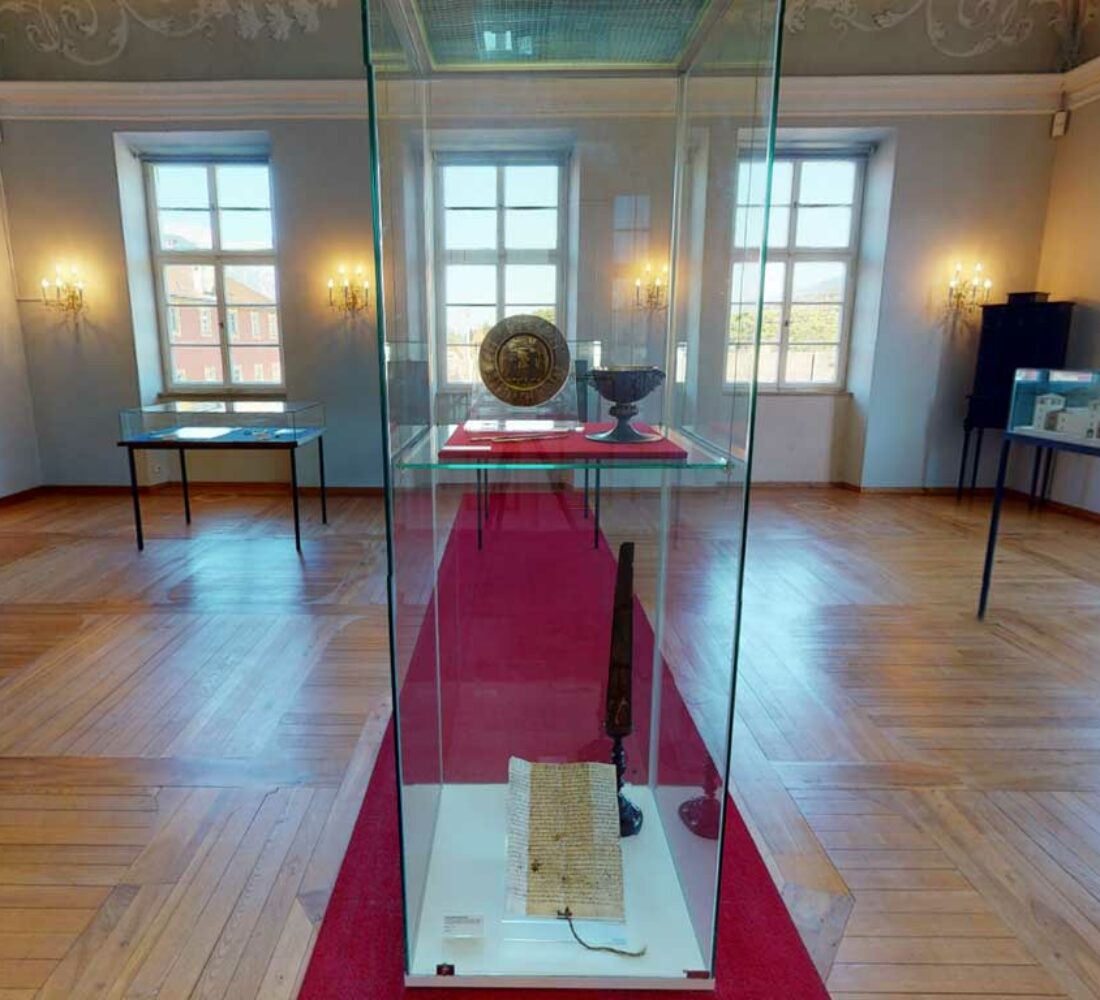 Abbey Museum
The museum's collection shows you a wide range of "utilitarian" objects: from Gothic altarpieces to snuffboxes, Roman razors and the legendary dragon's tongue.
The dragon's tongue
Wilten Abbey is home to the tongue of the dragon slain by the legendary founder of the monastery, the giant Haymon. Dr. Johannes Fuchsmagen in Hall had "jokingly" given the knight Florian Waldauf von Waldesstein a smoked tongue of the dragon that Haymon had slain for his miraculous treasure (Heiltumsschatz), in addition to two rough teeth of St. Christopher. In the copperplate engraving by Johann Jakob Jezl from 1677, the giant Haymon is depicted with the dragon's tongue laid over his shoulder.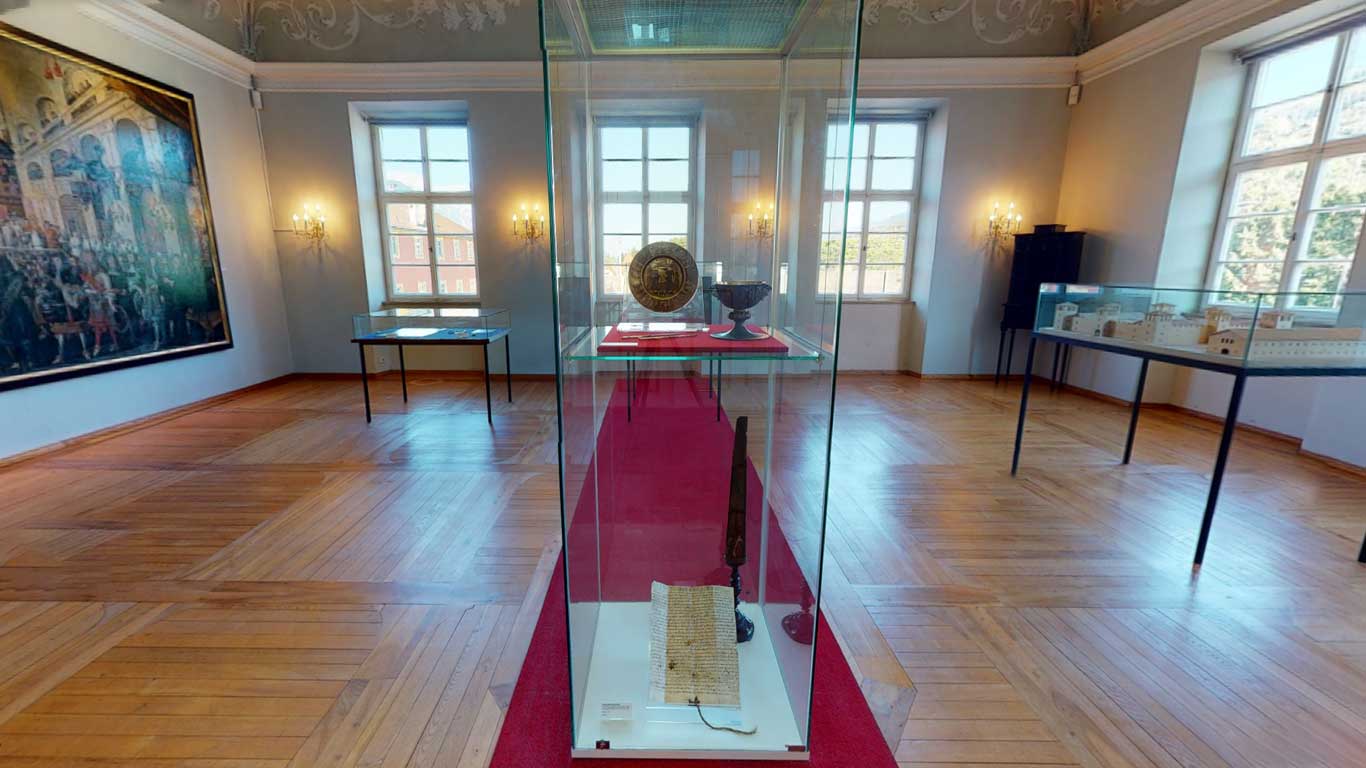 Oldest view of the monastery
A Gothic panel painting on the former Ursula altar shows a late medieval view of the church and monastery. The three-nave pillar basilica with a raised nave may already have had the same dimensions in Romanesque times. In the east, a raised choir closed in three apses, below which the crypt, burial place of the abbots and noble benefactors, was located. Under Abbot Wernher, who was venerated as a blessed person, the church was rebuilt in the early Gothic style as early as 1300.