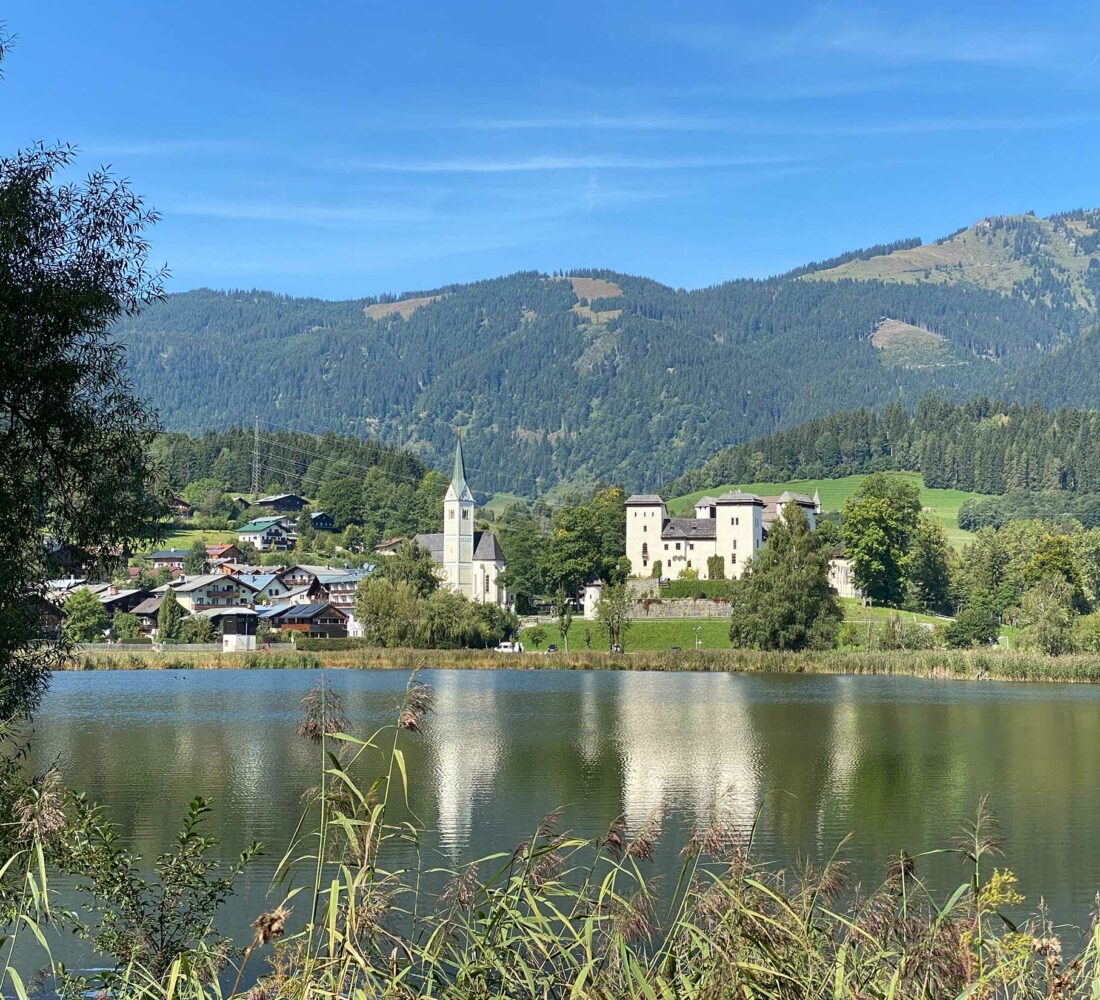 Take a virtual voyage of discovery through Goldegg Castle.
From the historical highlights such as the "Rittersaal" (1536) or the "Kemenaten" (1322) to the unique conference rooms, the painting academy and the lovingly designed local history museum, the "Schloss-Cafe" and the "Wohnen im Turm".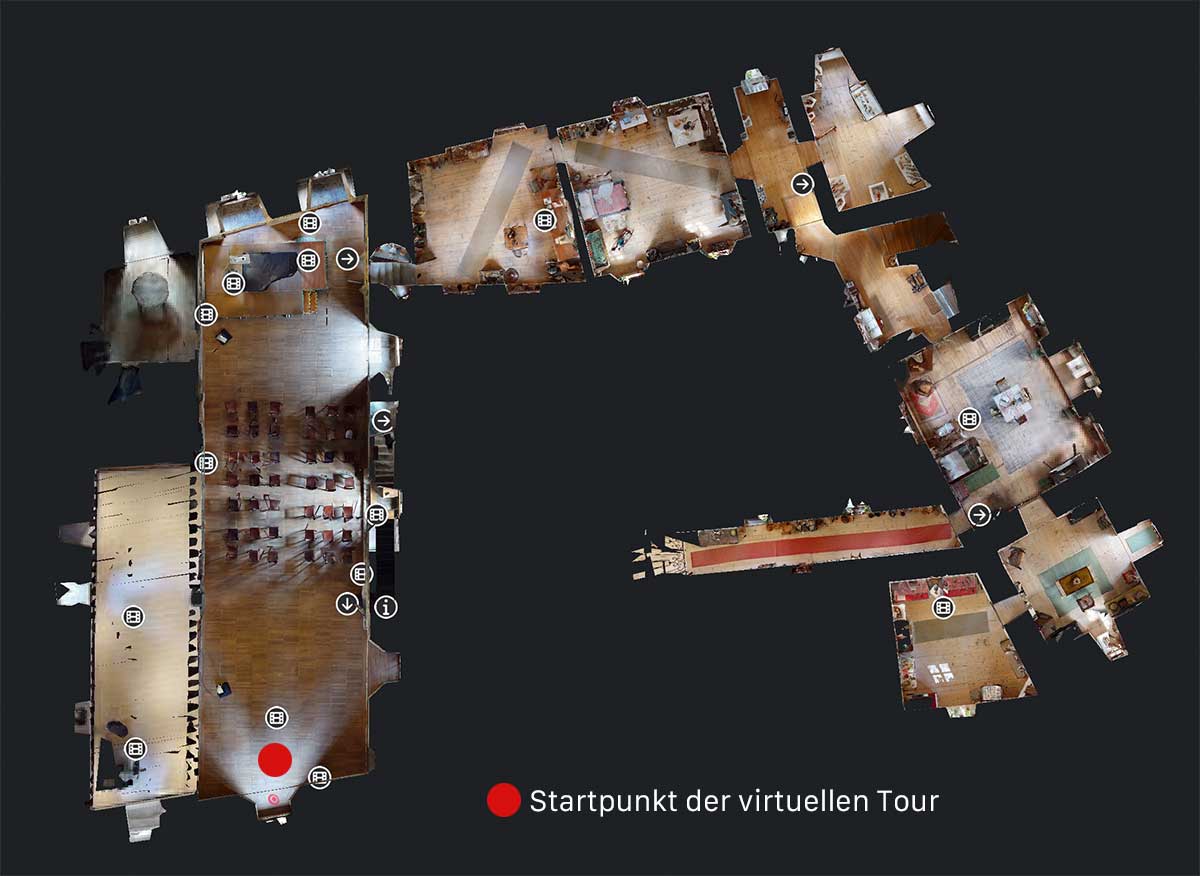 The virtual tour
Start your virtual tour in the unique Knights' Hall of Goldegg Castle.
From here, you have the opportunity to descend the historic staircase to the historical Bower, and the Bower Hall to view in detail.
From the Knights' Hall you can also go directly into the various rooms of the Museum of local history Goldegg Castle and explore it at your leisure.
Place of meetings
Goldegg am See is a "place of encounters" for culture, meetings, seminars, congresses, retreats, exhibitions, presentations and incentives.
The picturesquely situated castle and the idyllic surroundings provide the ideal setting for events of all kinds. The list of possible reasons to come to Goldegg Castle is long.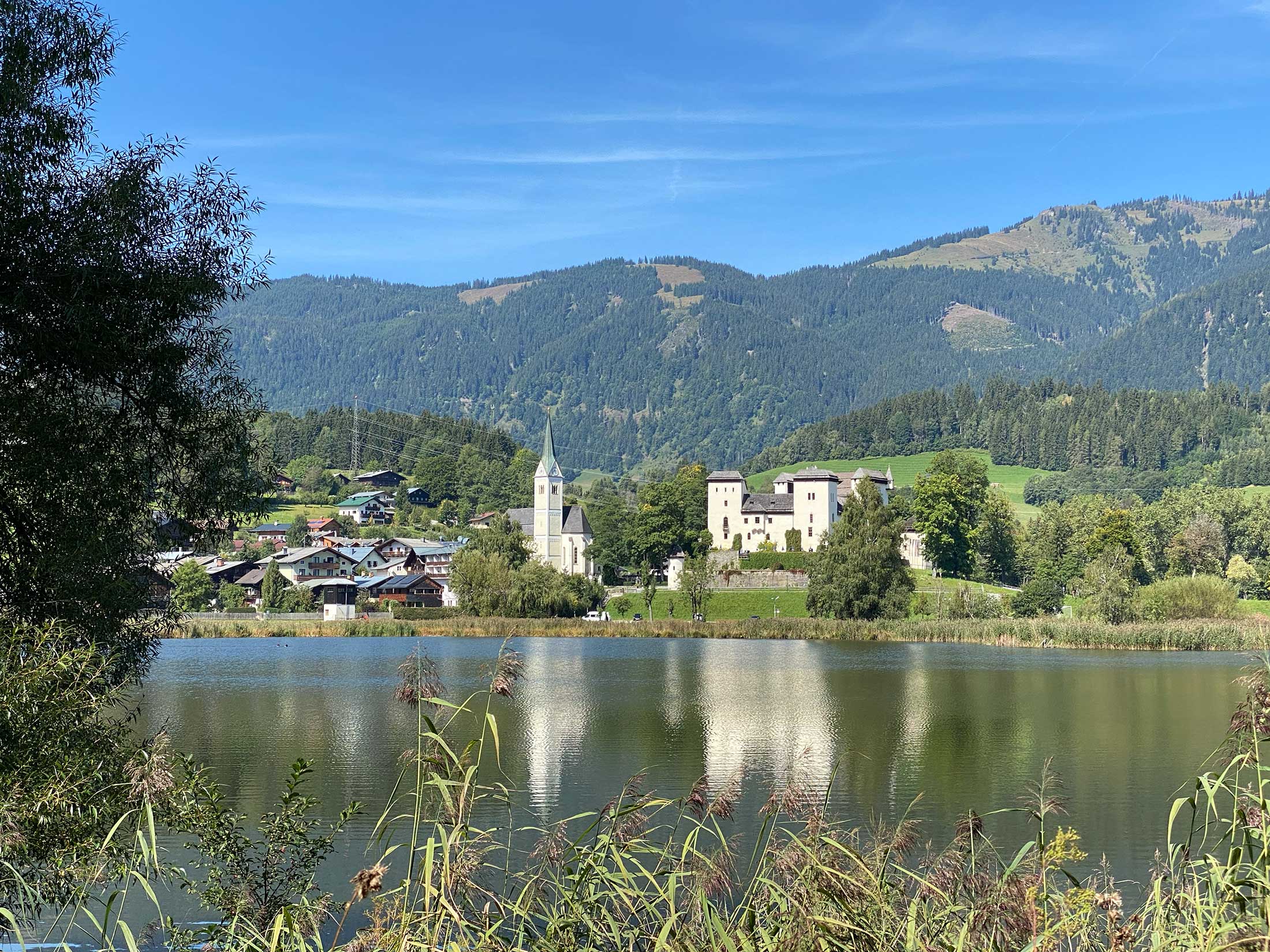 Immerse yourself in a unique ambience where modern communication and historical experience form a perfect symbiosis.
This will enable you to build a virtual bridge to your real visit to Goldegg Castle!