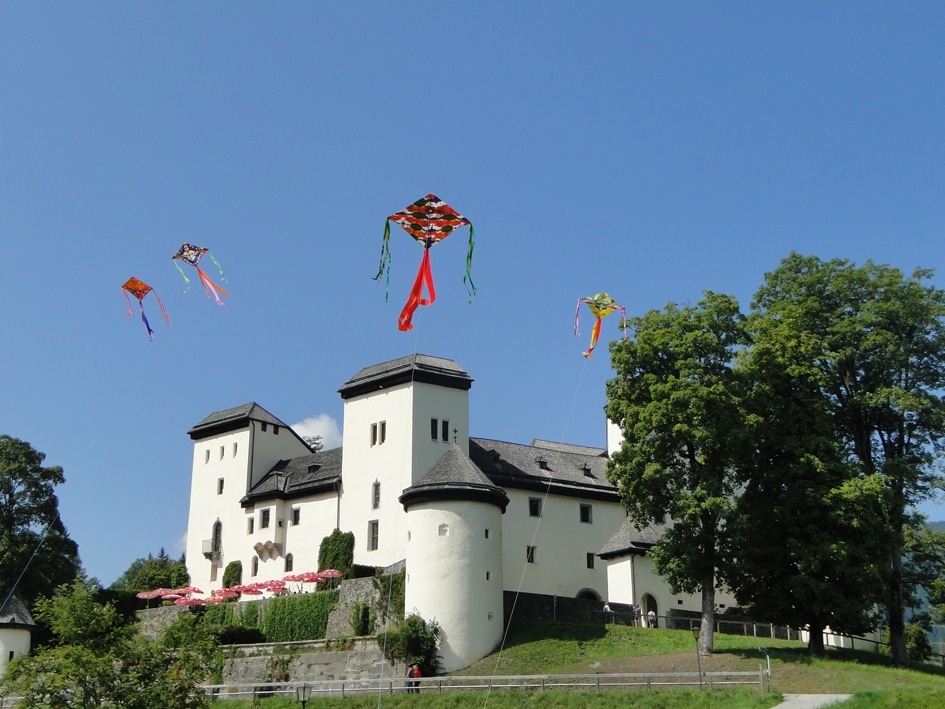 Cultural and Seminar Centre Goldegg Castle
Goldegg Castle is one of the most important cultural and educational centres in the Pongau region of Salzburg.
It includes the Pongau Museum of Local History, a seminar and cultural centre and the Schloss Goldegg cultural association.
The cultural association organizes the Goldegg Dialogues on an ongoing basis.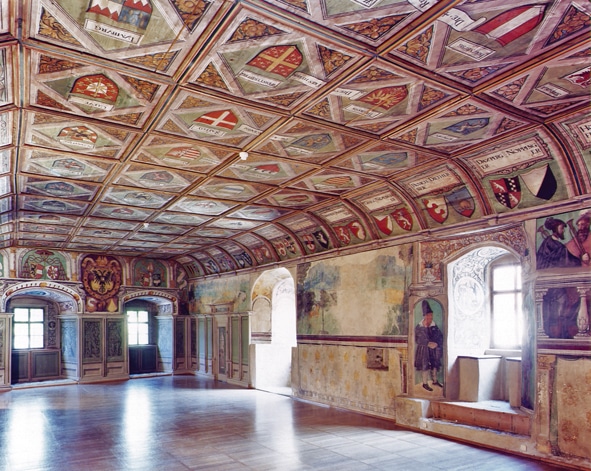 Goldegg Castle
Goldegg Castle is located on a rocky outcrop on the northern shore of Goldegg Lake in the municipality of Goldegg in the district of St. Johann im Pongau in the province of Salzburg in Austria.
Apart from the highly interesting historical component, a variety of cultural events, seminars and talks provide a broad and up-to-date spectrum of knowledge.
Take a virtual tour and find out more about Goldegg Castle and the arch that is spanned here between cherished history and lived-in zeitgeist.
39th Goldegg Dialogues
Some 70 years ago, Astrid Lindgren put the following words into the mouth of the most famous girl in the world: "I've never tried this before .... so I'm totally confident I can do it." 
Refreshingly confident, courageous and full of trust in her own strength, Pippi Longstocking has always dared to try new things. And the attitude that stands behind it is now more important than ever.
Confidence is something different than mere hope, which is often religiously motivated, or optimism, which is primarily focused on the result. Confidence is an attitude that says: What I have recognised to be right, I will do, even against adverse circumstances. This attitude gives us inner freedom and a certain independence from external success.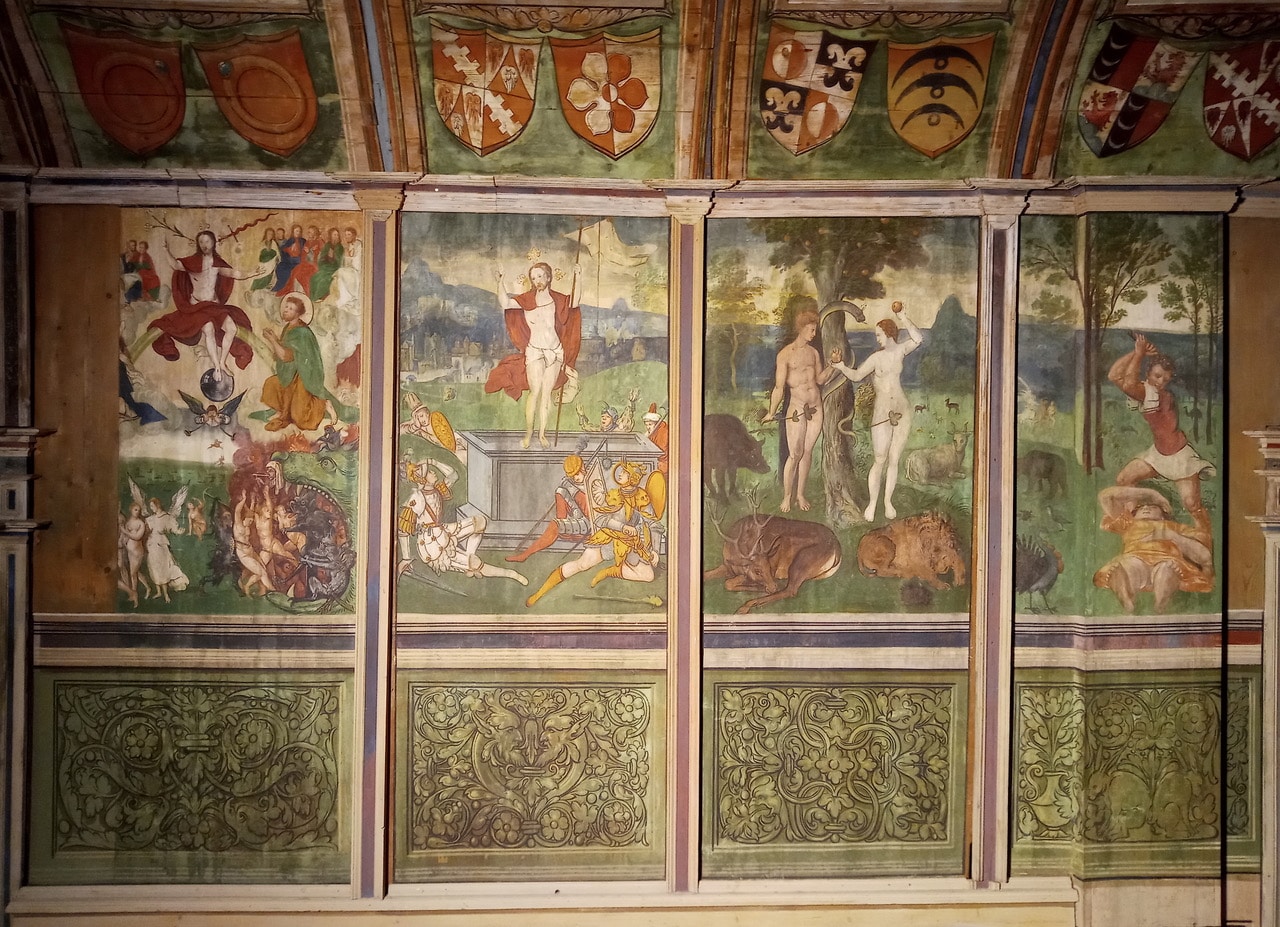 It can be helpful to change from the ego-orientation that is widespread today to a sense-orientation, which Viktor Frankl advocated. Instead of constantly circling around oneself, which leads to constant worry, it is better to ask oneself: Where can I help? How can I contribute to a "good life" for others?
Joachim Bauer sees the reasons for this fear and powerlessness in a continuing lack of solidarity, individualisation and isolation.
From his point of view, however, confidence is not something that the individual can produce on their own in a kind of private "psycholab", but something that has to do with the other, with lived togetherness. Confidence is fed by actions of living together, of being for each other.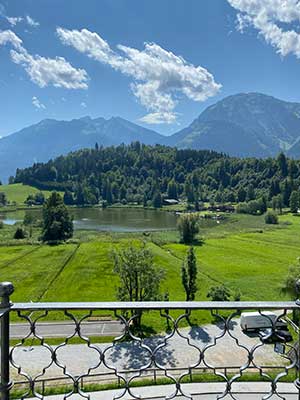 All dates for cultural and seminar events at Goldegg Castle can be found under the following link:
Weather forecast Schloss Goldegg
Select date
The day after tomorrow
07.12
morning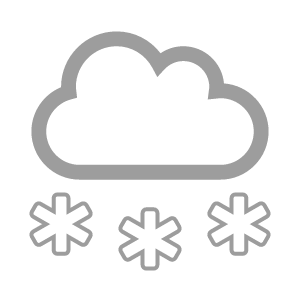 0 °C
at noon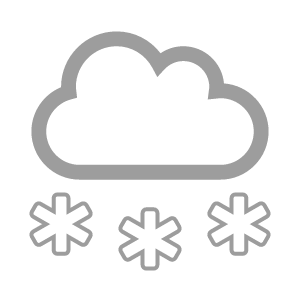 -0 °C
evening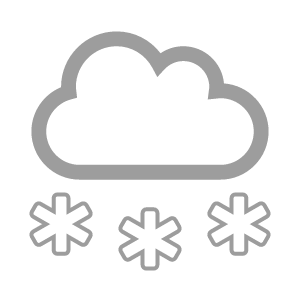 -2 °C
morning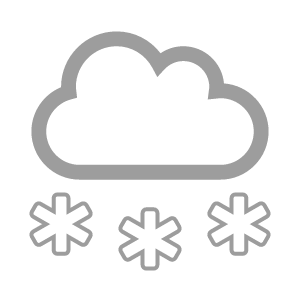 -3 °C
at noon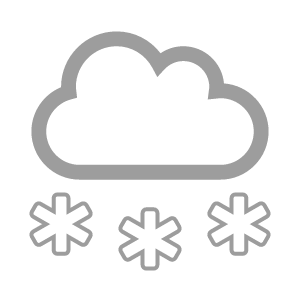 -1 °C
evening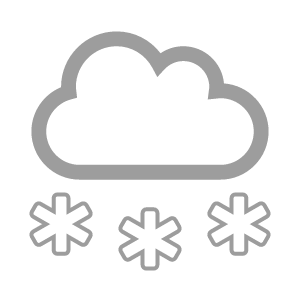 -5 °C
morning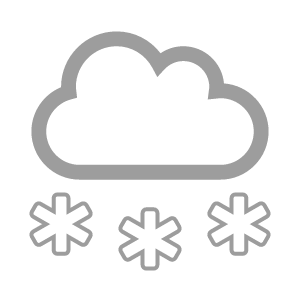 -2 °C
at noon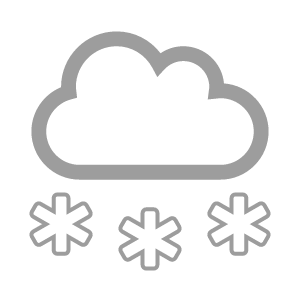 -0 °C
evening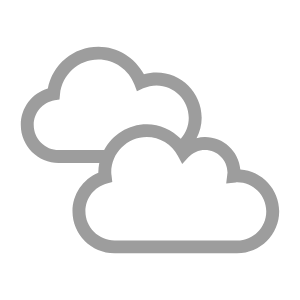 -9 °C
Arrival
Train:
to Schwarzach-St. Veit (IC/EC-station), from there with the "Sonnenterrassen-Bus" or by taxi to Goldegg (4 km)
Car:
from direction Vienna/Munich: Tauern motorway - exit St. Johann/Gasteinertal - B 311 - after the end of Schwarzach - turn off to Goldegg.
from the direction of Innsbruck:
turn left before the beginning of Schwarzach.
Attention: do not drive through the tunnel!
(applies to both directions)
Plan your journey with Google Maps