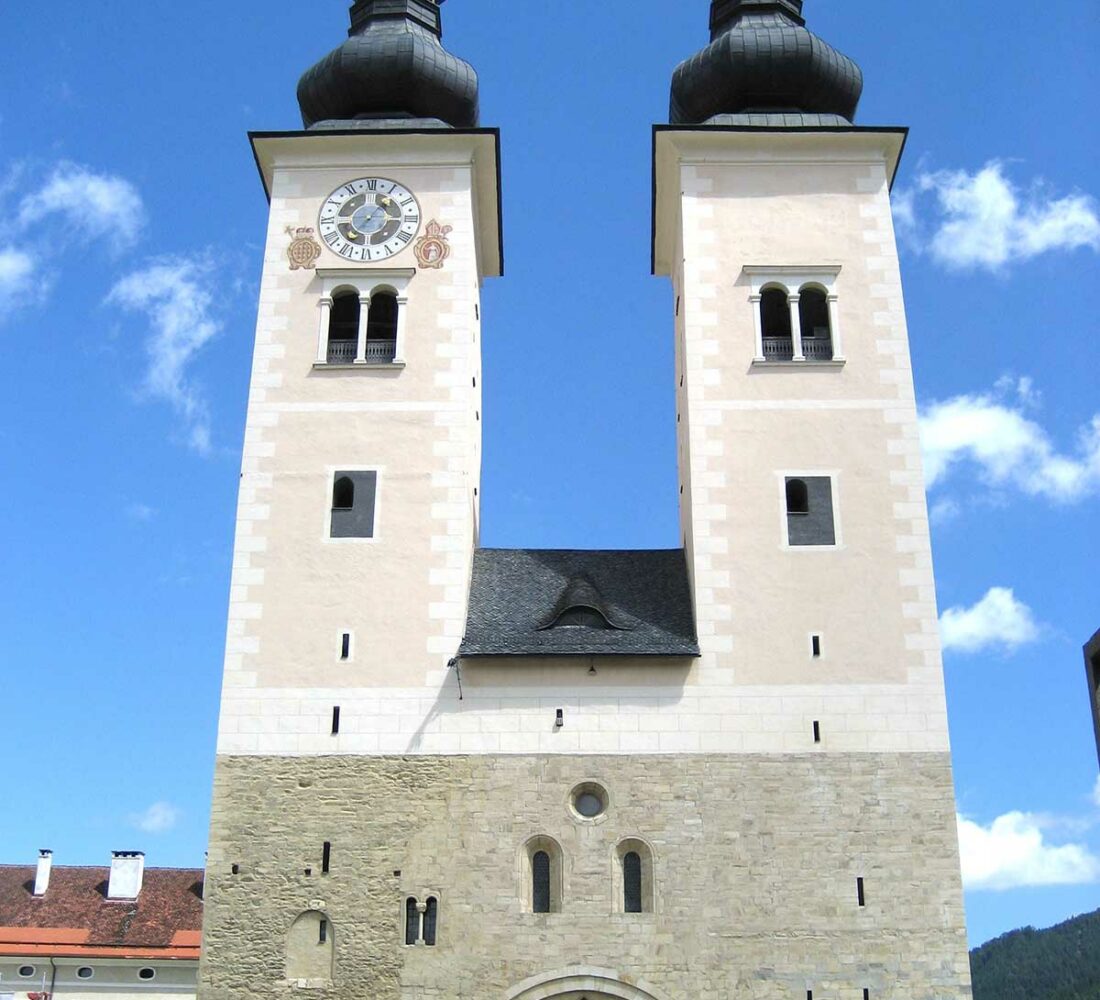 Gurk Cathedral
In outstanding 360 degree and 3D quality it is possible to explore this extraordinary cathedral in its uniqueness.
The Tomb of Hemma of Gurk
The crypt, designed with 100 columns, is the oldest part of the church.
In the year of its consecration in 1174, the tomb of St. Hemma of Gurk was moved there.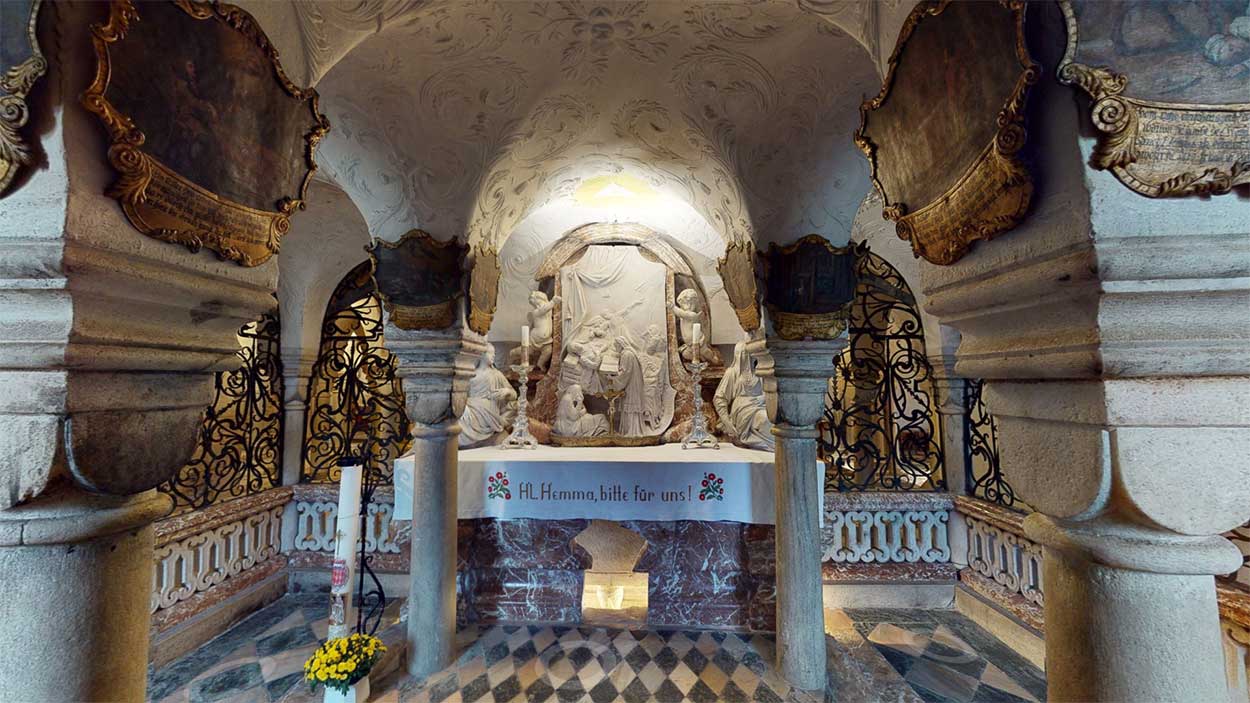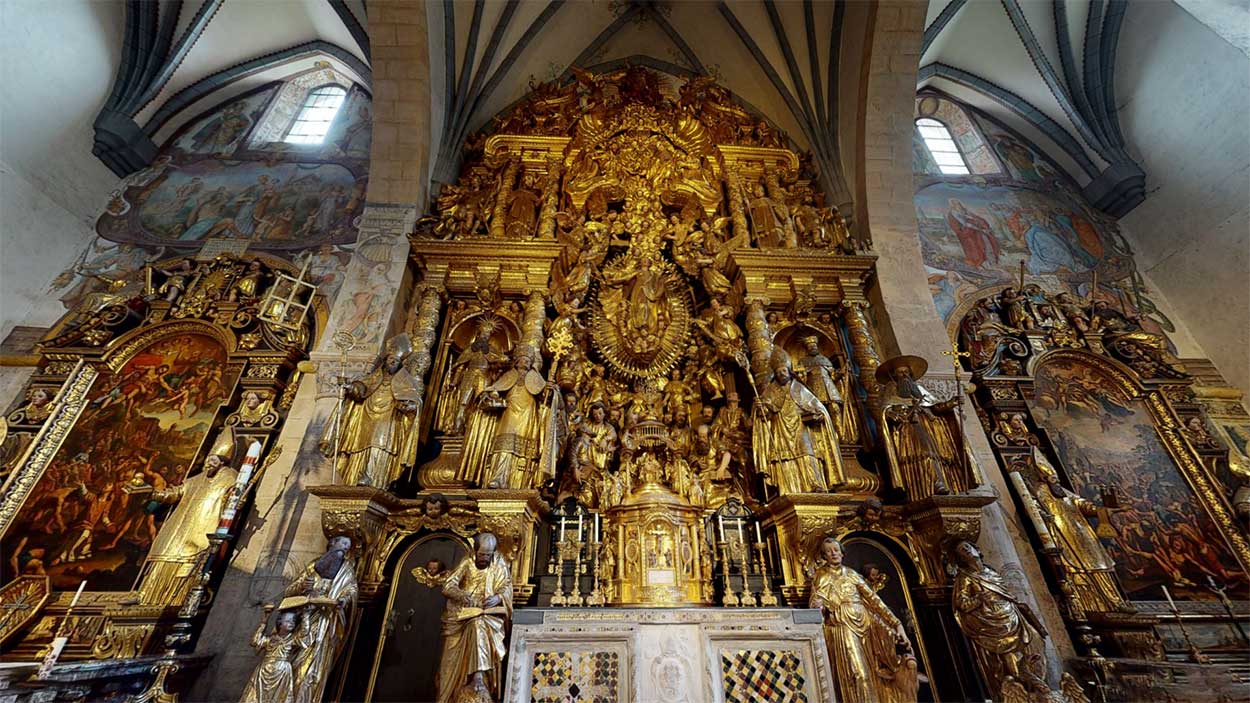 The High Altar
The high altar was created by the Saxon sculptor Michael Hönel in 1625-1632 and was largely set in gold by Johann Seitlinger in 1654.
With a height of 16 meters and a width of almost nine meters, it completely fills the main apse. It contains 72 full figures and 82 angel heads.
The altar mensa remains from the Romanesque high altar and has a covering decorated with cosmata from around 1200, a decoration rarely seen outside Italy.
Interested?
Visit virtually now!