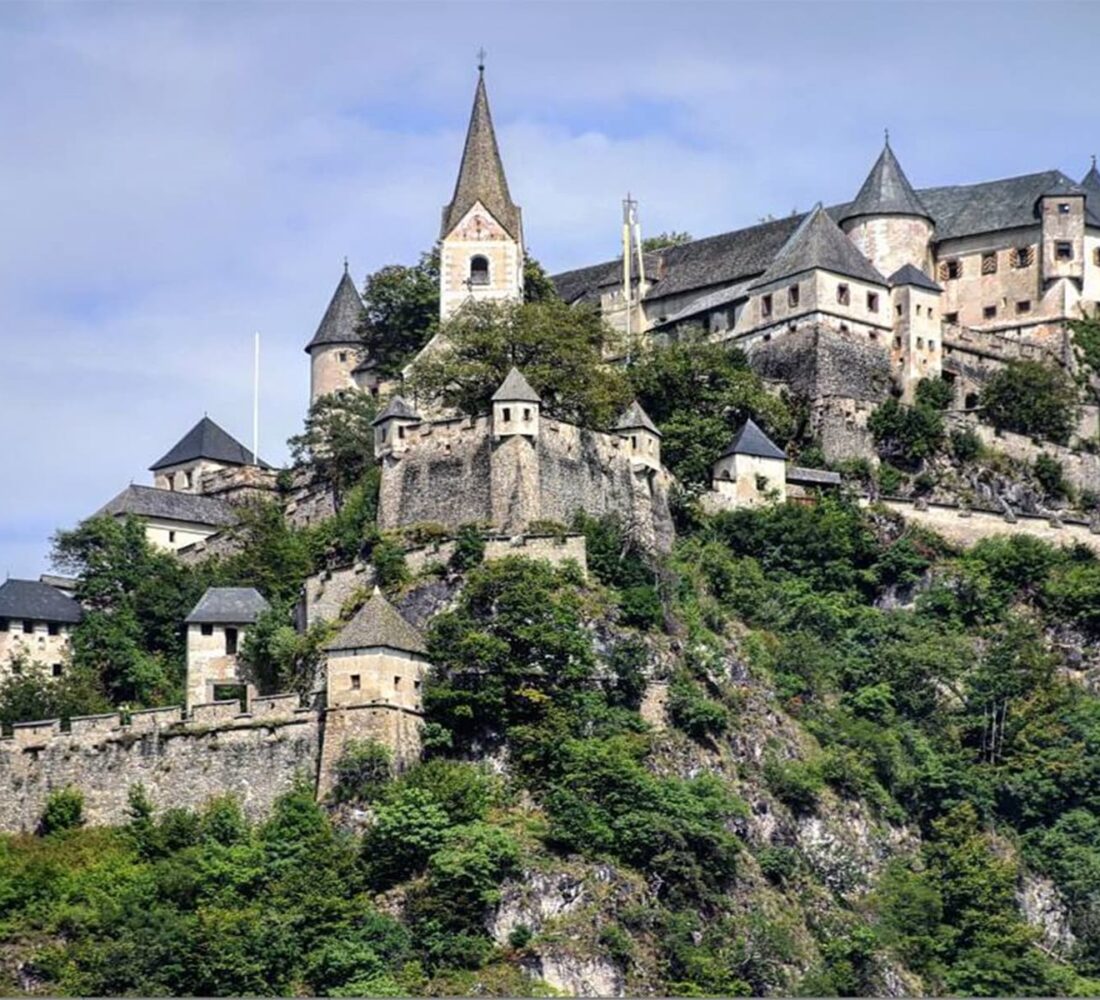 Embark on a virtual voyage of discovery high up to Hochosterwitz Castle.
11 of the 14 castle gates, the Gardemuseum, the castle church and finally the smithy lead into the beautiful courtyard of the unique Hochosterwitz Castle.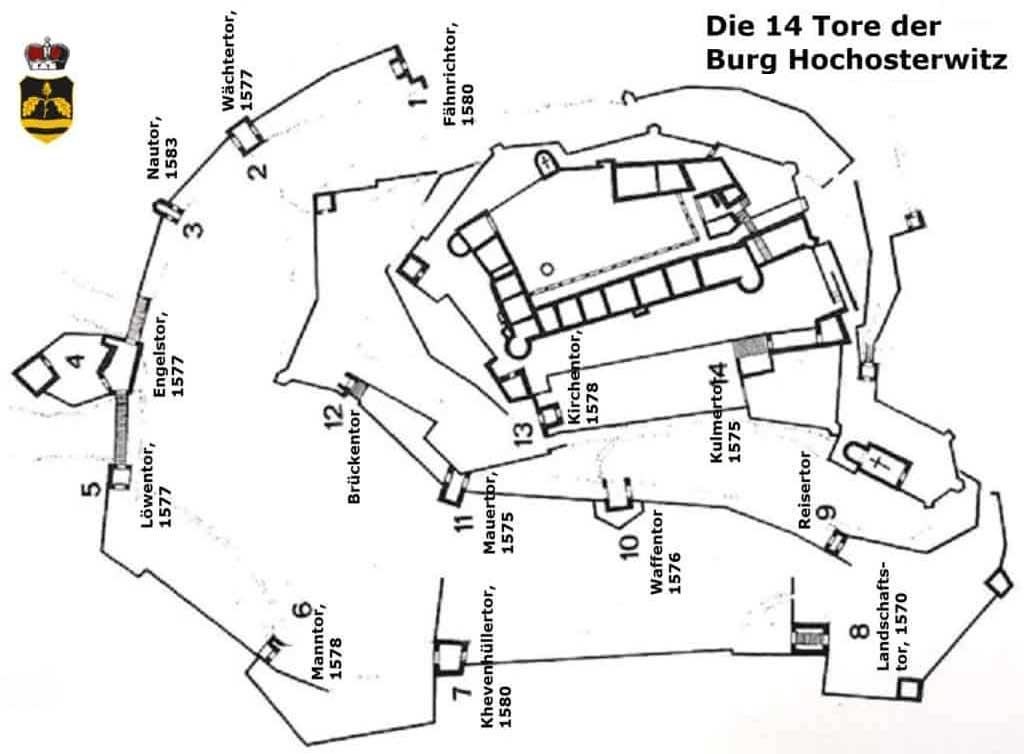 The following gates can be passed through virtually:
The Ensign Gate
The guard gate
The Nautor
The angel gate
The Khevenhüll Gate
The landscape gate
The weapons gate
The wall gate
The bridge gate
The church gate
The Kulmer Gate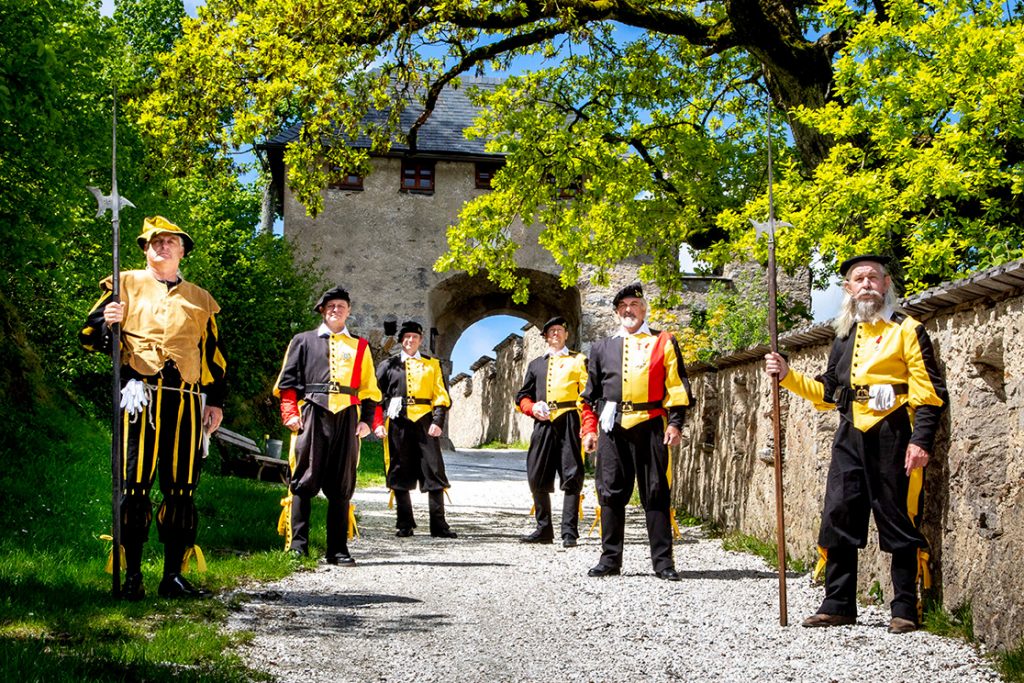 The Garda Museum
The Angel Gate was not only the base of the Khevenhüll Guard, here you can also see the Guard Museum .
The Khevenhüller-Metsch Honor Guard is a figurehead of the princely family - and rarely has the tradition been carried on in its vitality as it is here.
Since 1600, the honor guard has protected and guarded the princely family and secured Niederosterwitz Castle and Hochosterwitz Castle.
The castle church
To the right of the church gate, your virtual tour will take you to the castle church with its crypt.
First mentioned in a document in 926 AD, the church was completely rebuilt during the Reformation and is dated 1586. Georg Khevenhüller had it rebuilt as a Protestant church made of plastered rubble stone and marked with the date "1586" on the portal.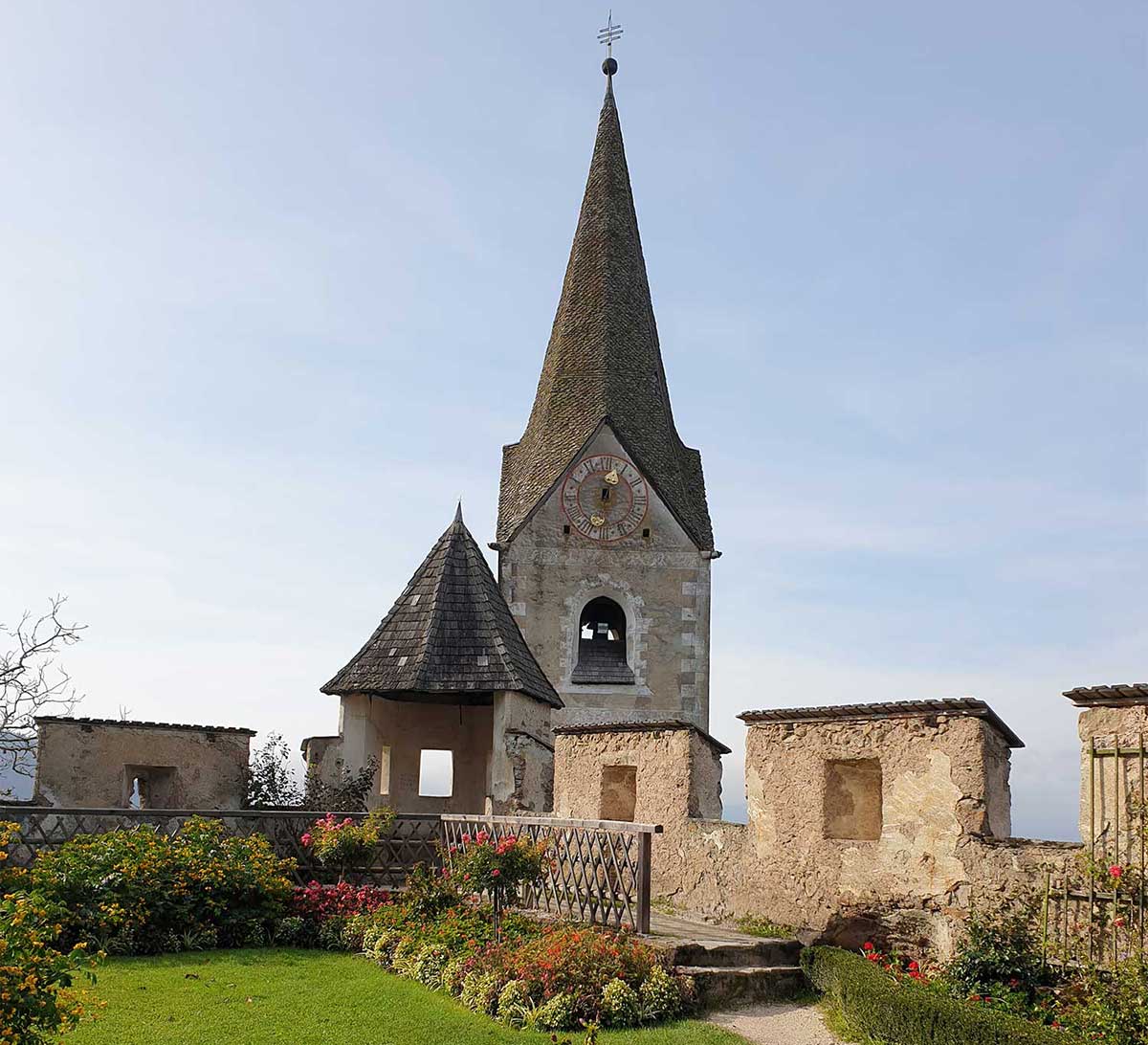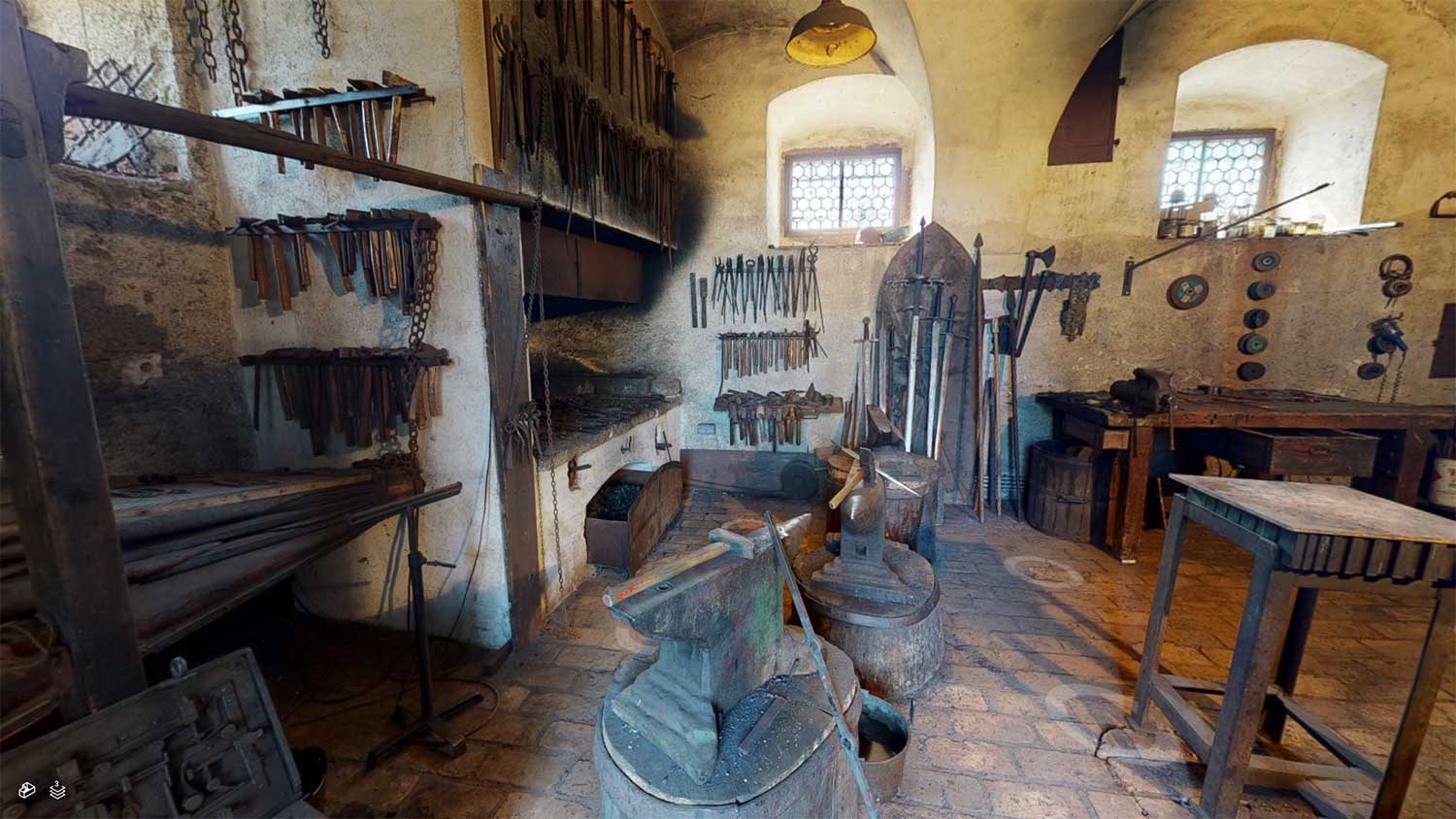 The forge
Following the 14th gate, the Kulmertor follows the ascent into the castle. A virtual view into the castle forge gives an idea of the challenging historical background.
The professional execution of carpentry and joinery work for a structure such as Hochosterwitz Castle requires traditional expertise and skill.
The castle, which in earlier times served to protect the population, required a certain self-sufficiency. Accordingly, in the Middle Ages, in addition to many kinds of crafts, there was also its own blacksmith's shop.
The courtyard of Hochosterwitz Castle
Your virtual ascent to Hochosterwitz Castle ends in the inner courtyard.
In the courtyard of the castle there is also access to the exhibition rooms, the small castle chapel and the restaurant, which can be rented for celebrations.
In the northern corner there is the 2nd draw well with 13 m depth.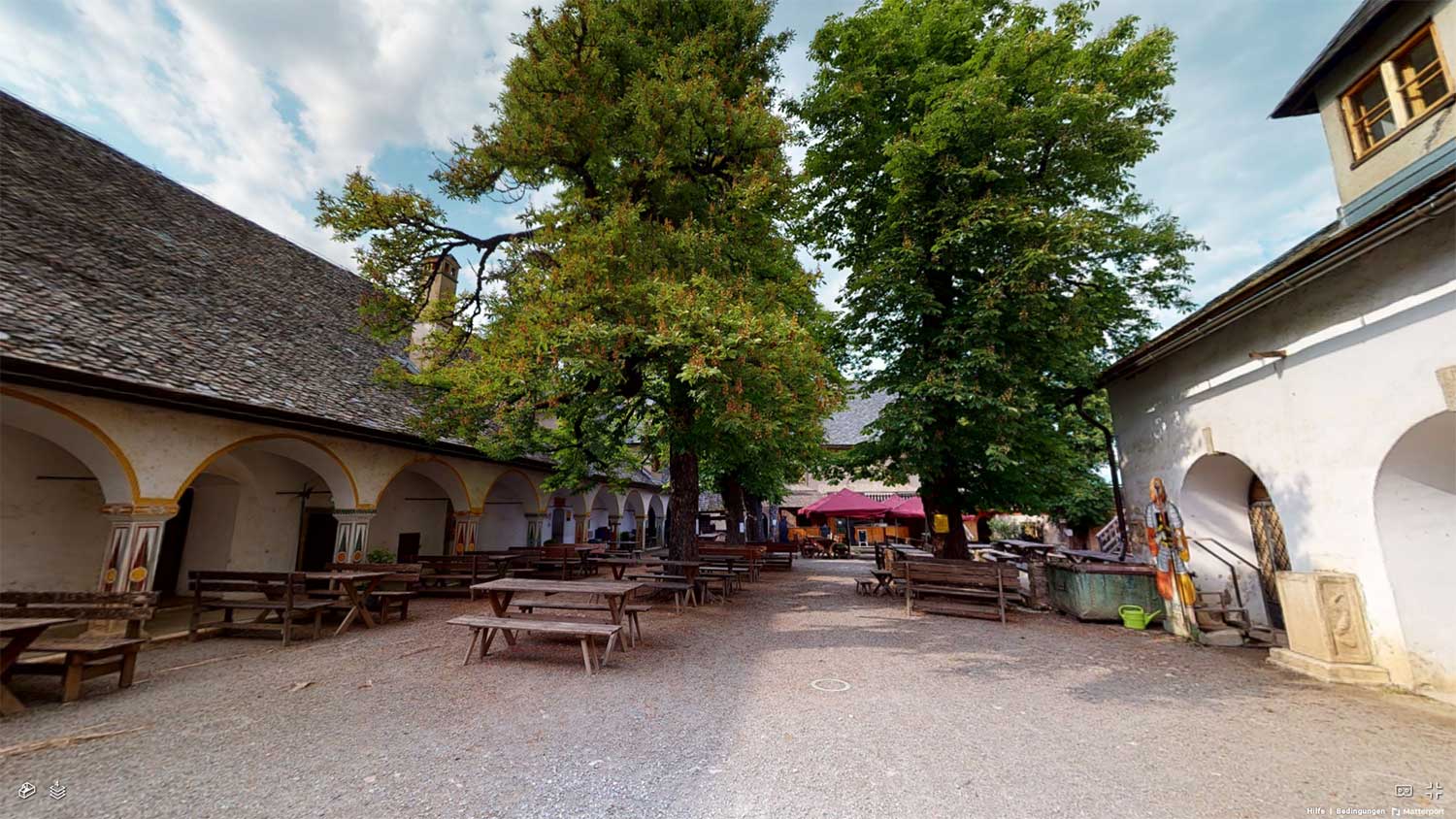 Discover the exciting history of the unique Hochosterwitz Castle in Carinthia.