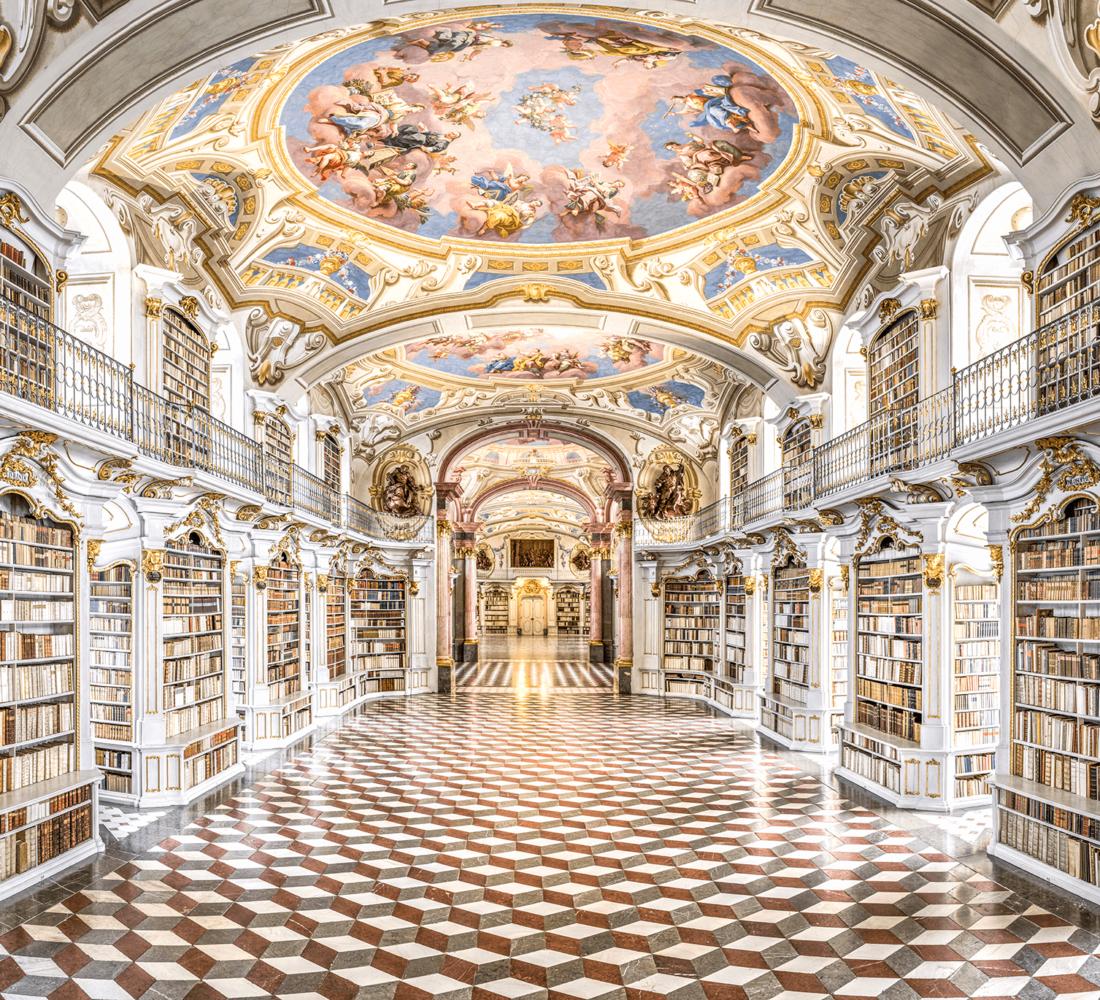 Features
The Admont Abbey Library is one of the great works of art of the European late Baroque. In it, different genres of art (architecture, frescoes, sculptures, writings & printed works) are merged into a unity. It represents a storehouse of knowledge that spans centuries. In an outstanding (360 degrees and/or 3D) quality, it is possible to walk through the library, enter secret passages, access audio and video guides and also leaf through books...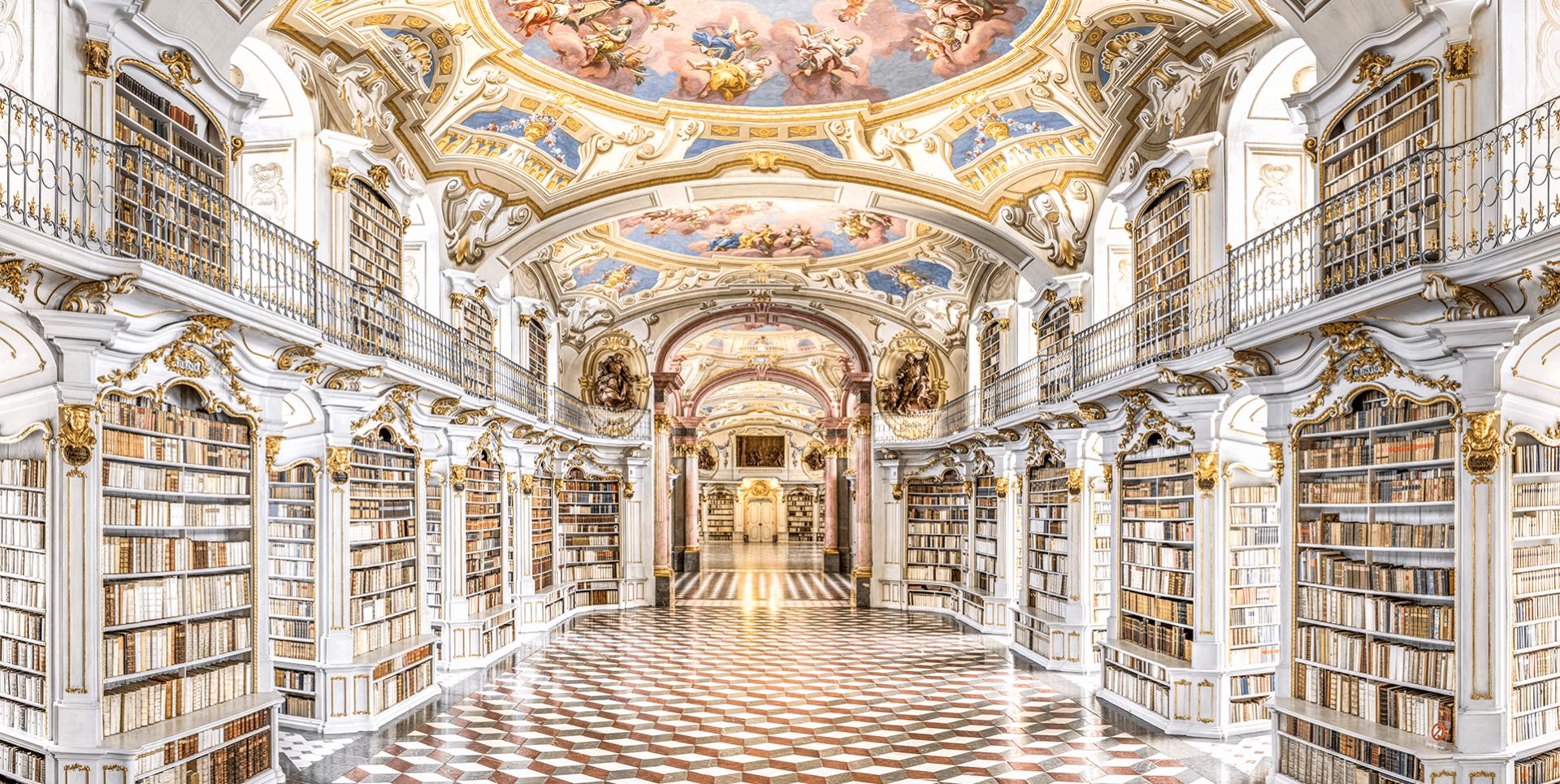 The late Baroque library hall, completed with a dome fresco in 1776, was commissioned by Abbot Matthäus Offner (reigned 1751-1779). It was planned from about 1764 and built in the following years by the Austrian Baroque master builder Josef Hueber (1715-1787). Hueber was committed to the ideas of the Enlightenment: "As the mind, so shall light fill the room." The enormous room, divided into three parts, is the largest monastic library hall in the world. The seven ceiling frescoes, created by the 80-year-old Bartolomeo Altomonte (1694-1783) in the summers of 1775 and 1776, also breathe the spirit of the Enlightenment. They show the stages of human knowledge from thinking and speaking through the sciences to divine revelation in the central dome.
Move freely in the library
The massive room, divided into three parts, is the largest monastic library room in the world. The tour offers an unlimited 360° 3D version of the library for free exploration.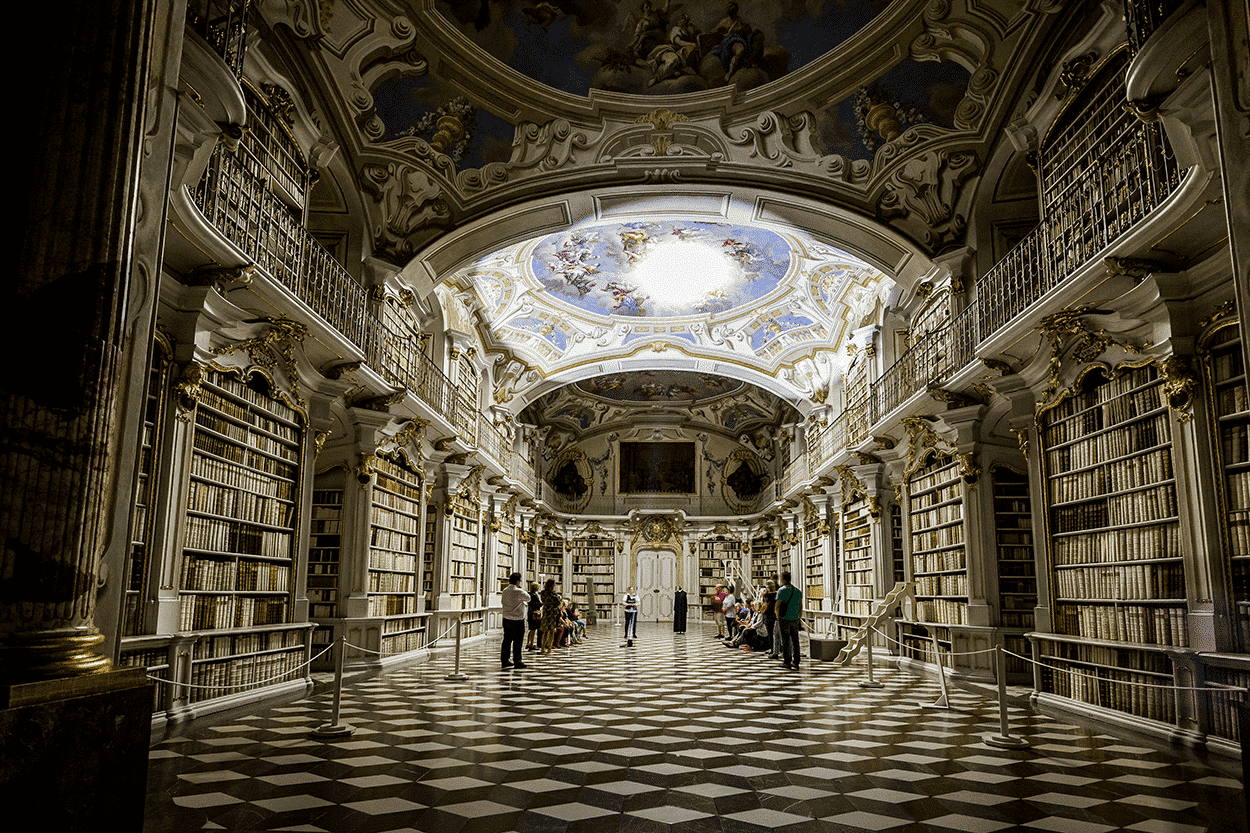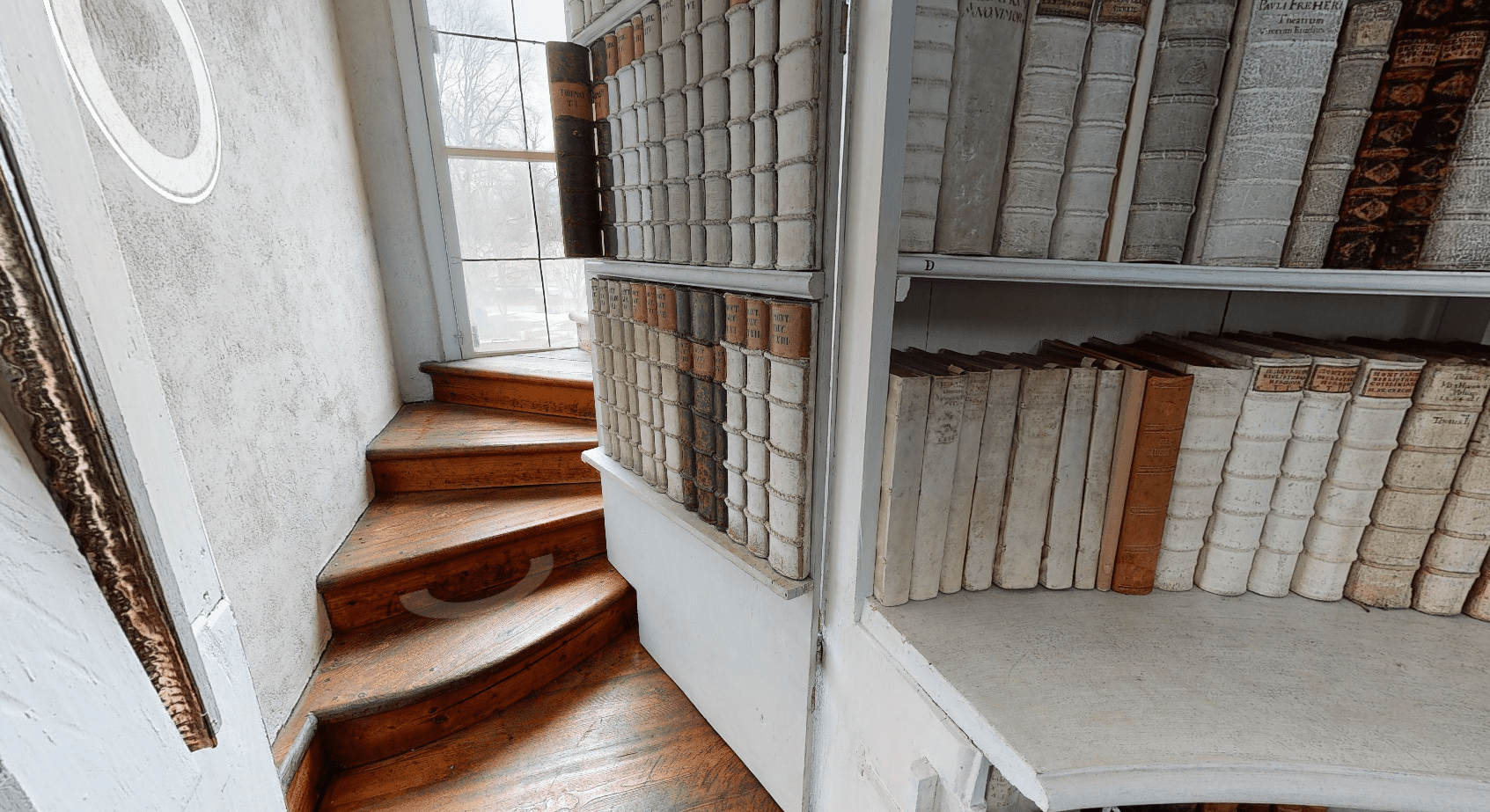 Discover secret passages
On your tour through the library you should also enter our secret passages. These are well hidden and unfortunately may not be entered by our visitors on site. For the first time, however, they are open for you in our digital tour.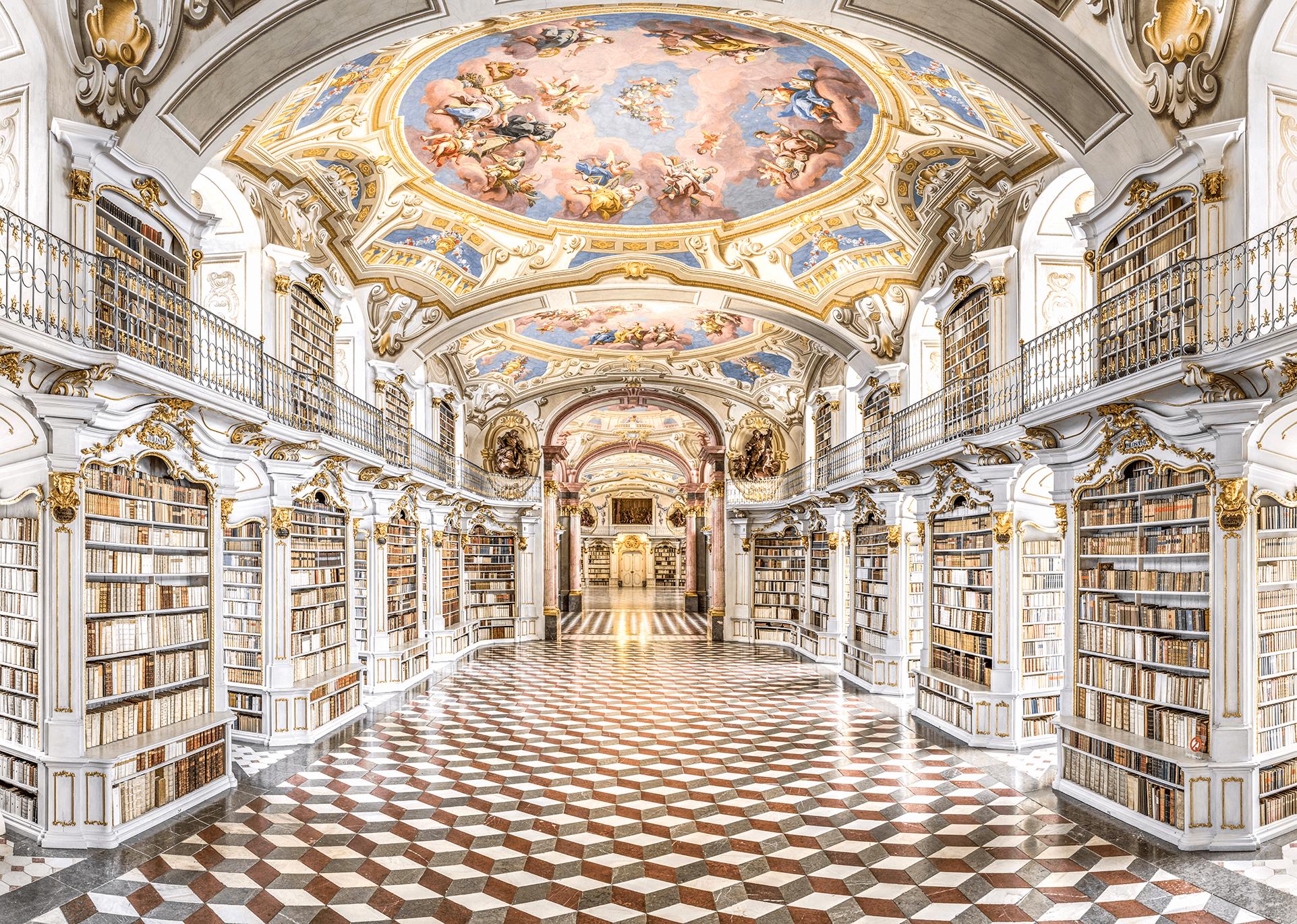 Interested in becoming a cultural partner?
Museums and cultural institutions all over the world are welcome to become part of our platform. If you are interested, please send us a message.
Interested?
Visit virtually now!