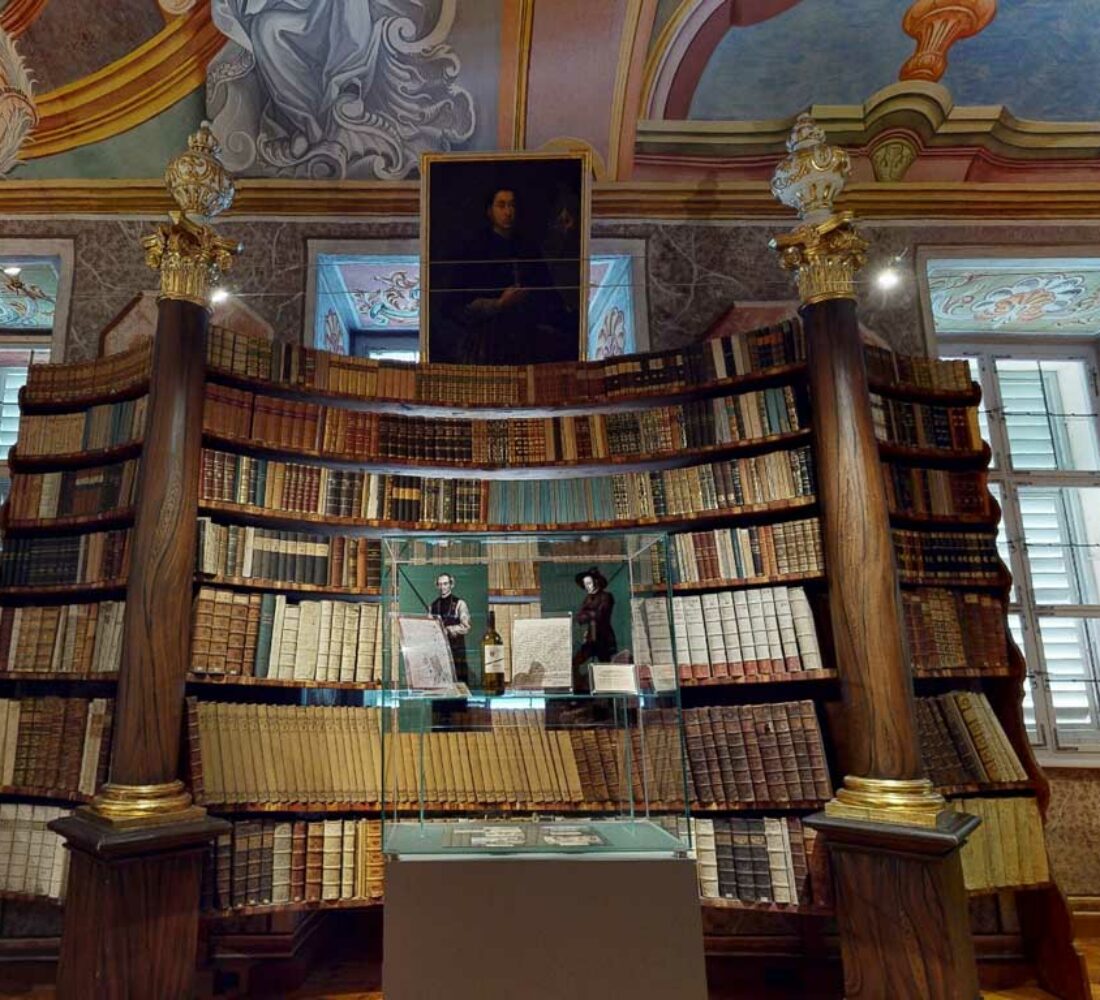 Abbey Library
The Rein Abbey Library collection consists of about 100,000 objects. They are books, journals, single sheets, and sheet music, as well as the Kepler table from 1607.
History
The magnificent exhibition room between the basilica and the library wing is decorated with ceiling frescoes by Joseph Amonte from 1753 and shelves from the monastery carpentry.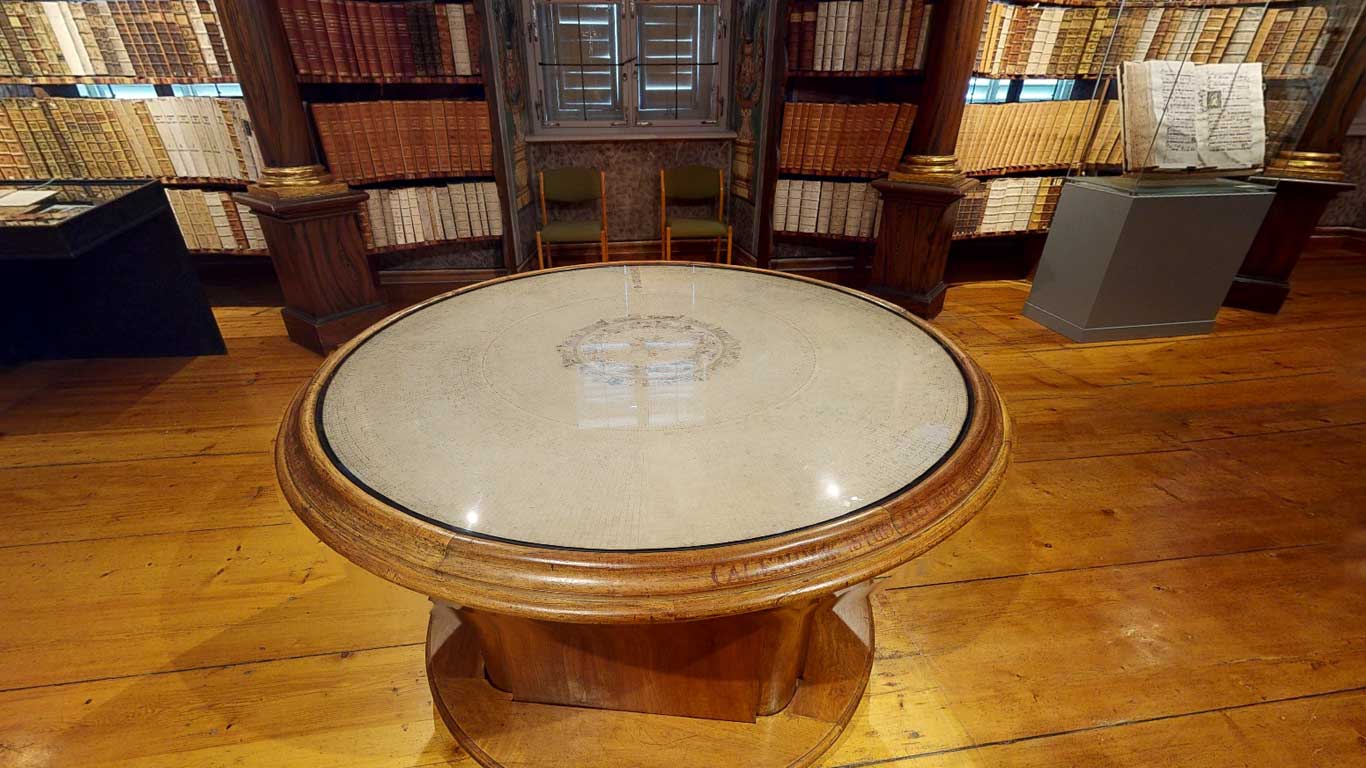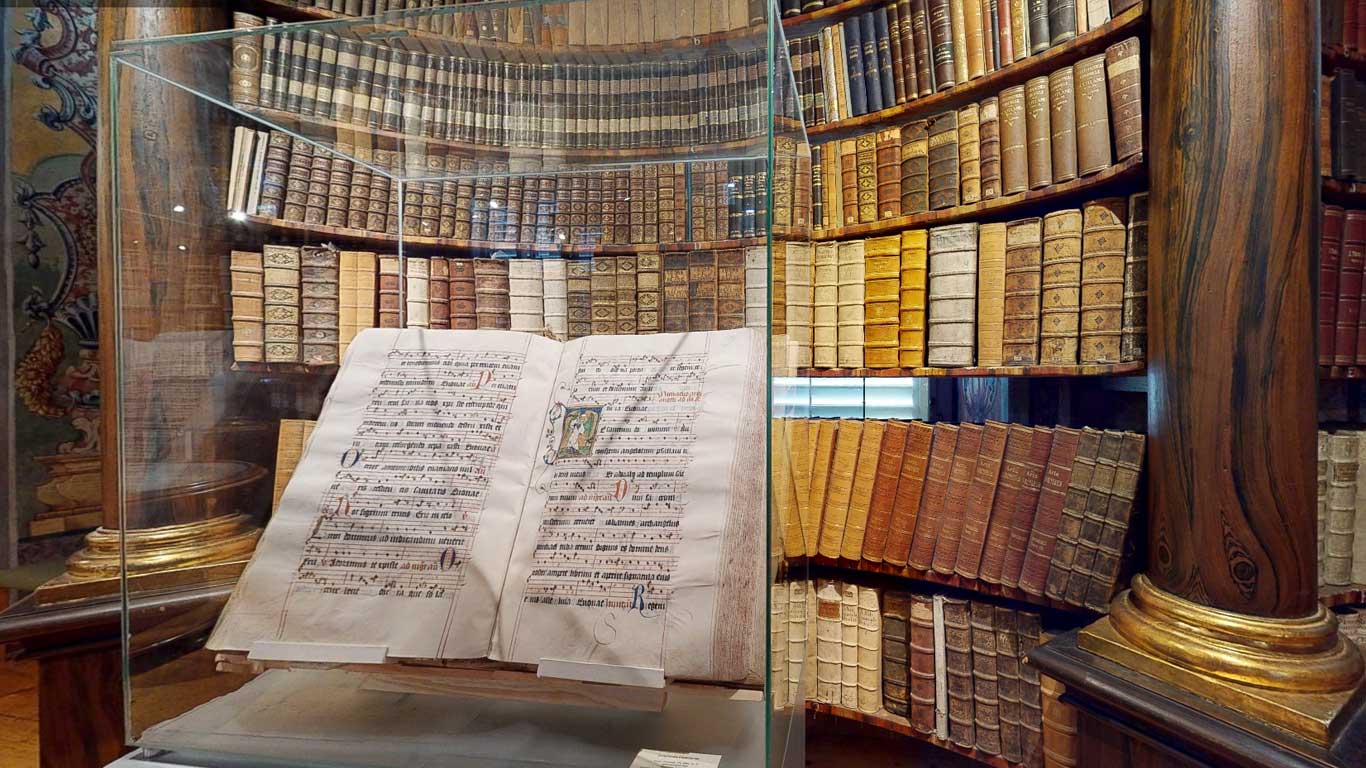 Inventory History
The 390 manuscripts and the 150 incunabula (early prints up to 1500) are part of the valuable holdings. The main areas of focus are theology and historical disciplines.
Interested?
Visit virtually now!