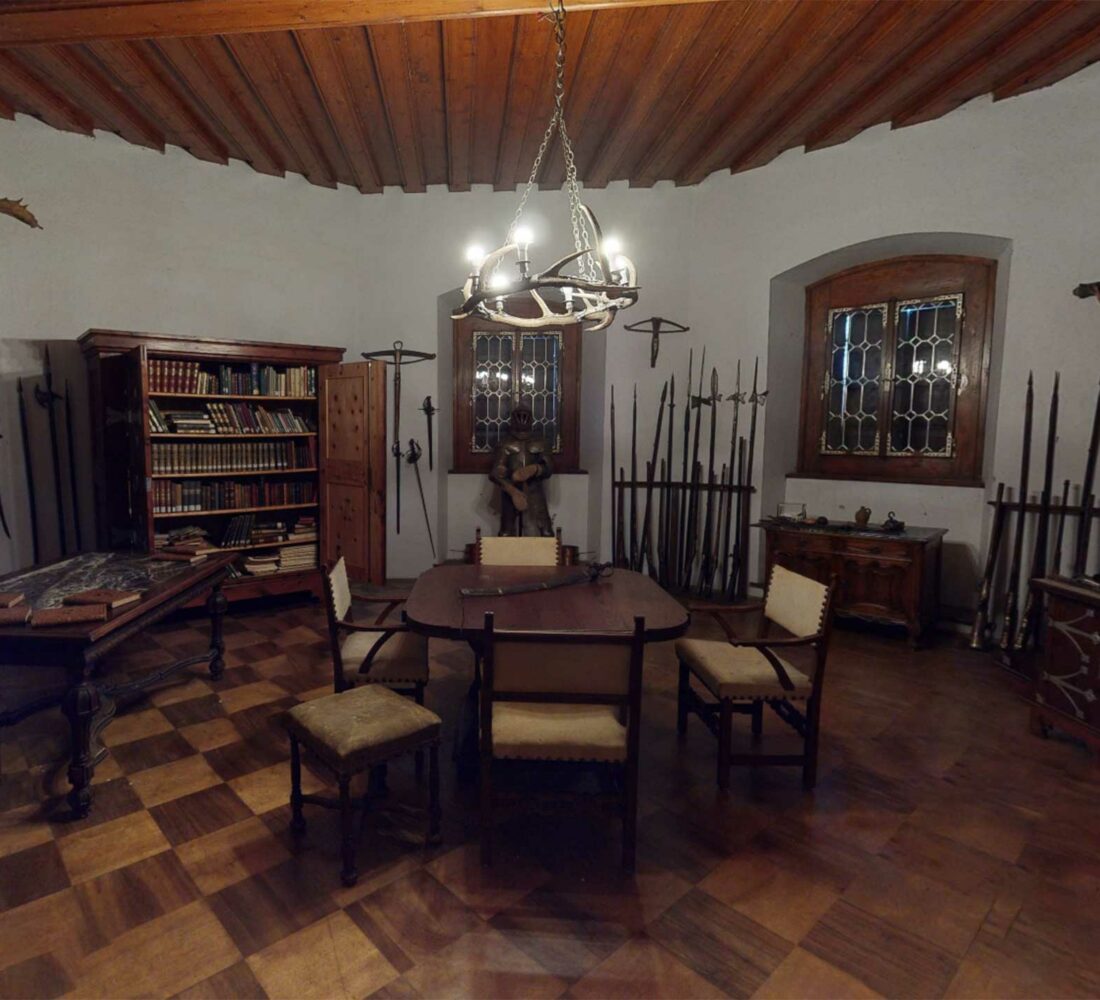 The tower library with armoury
Welcome to Kornberg Castle.
Embark on a virtual exploration of the armory.
The dominant building of Kornberg Castle, the octagonal corner tower, also houses the castle library with the armoury.
These rooms are not accessible to visitors.
Let the owner, Consul Andreas Bardeau, tell you exciting details and learn more about this historically interesting room.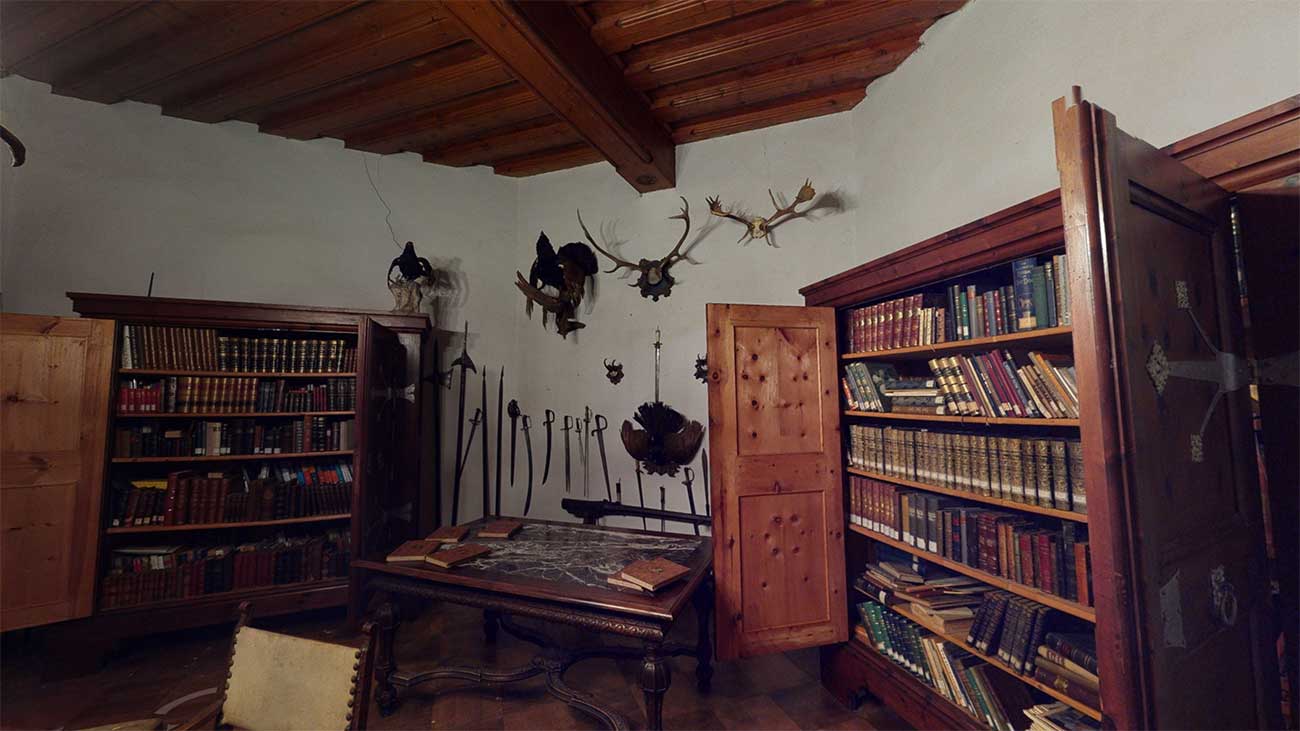 Learn even more about Kornberg Castle in the comprehensive virtual tour of the castle.