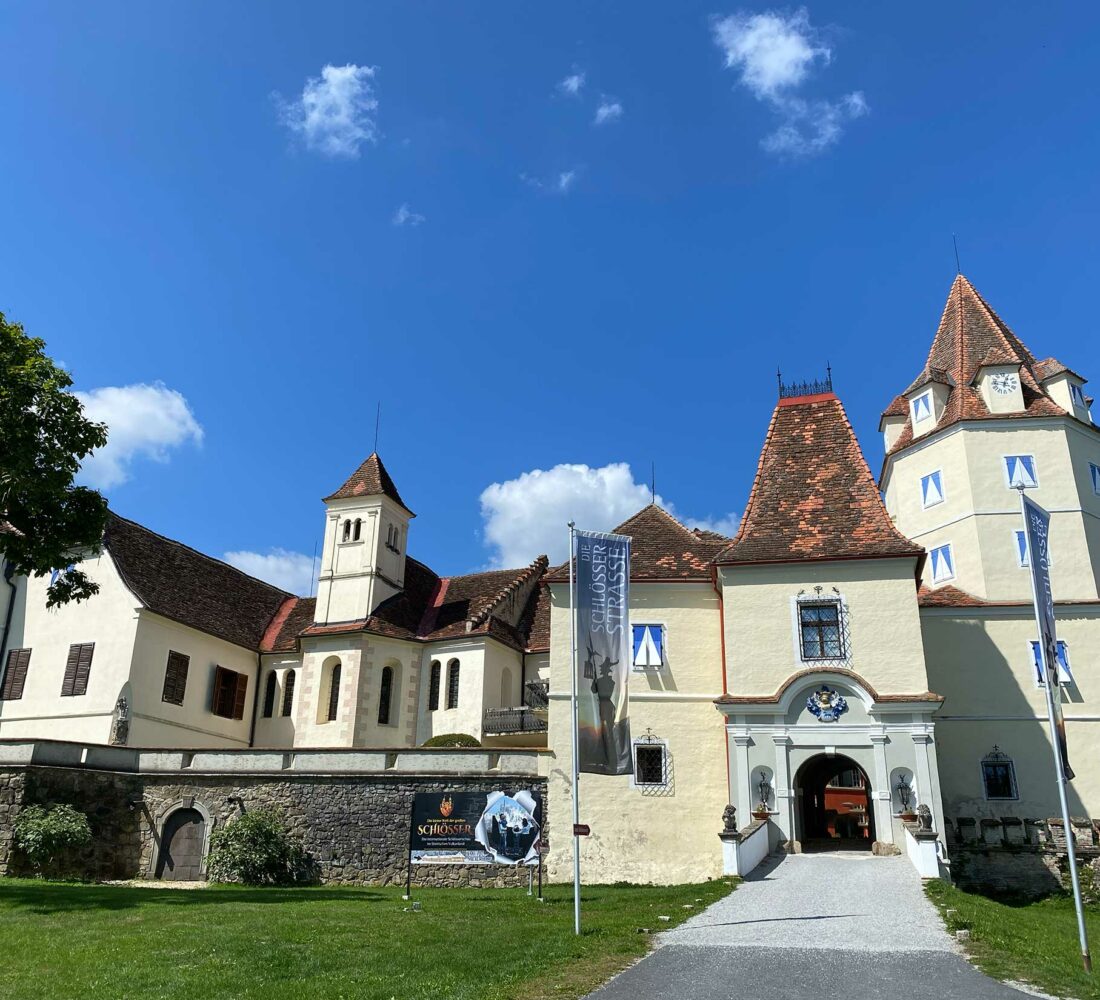 Embark on an adventurous virtual journey into the past at Kornberg Castle.
Immerse yourself in the history of a family and their castle.
Consul Andreas Bardeau himself will take you on a virtual tour of his castle.
Kornberg Castle has been owned by the Bardeau family since 1871. Great importance was attached to the preservation and further development of the castle, so that today the entire complex is in good condition.
Enjoy the eventful historical history of the owners of Kornberg Castle in this virtual tour.
The establishment of an exhibition centre brought new life to the magnificent, historic rooms. The castle awoke to new life.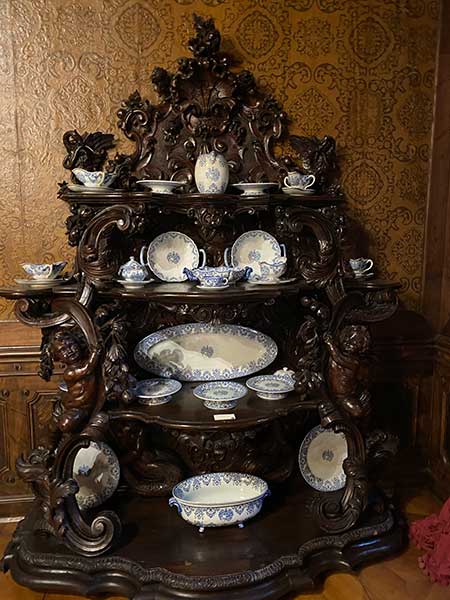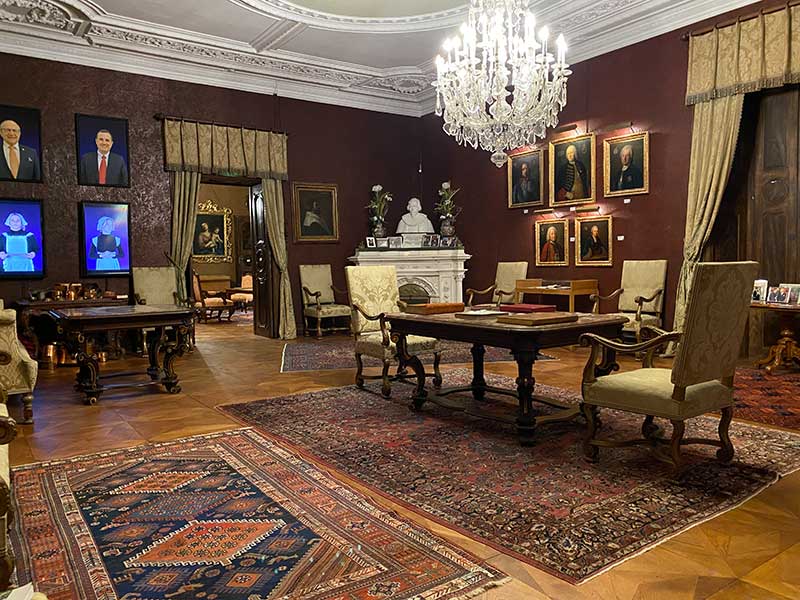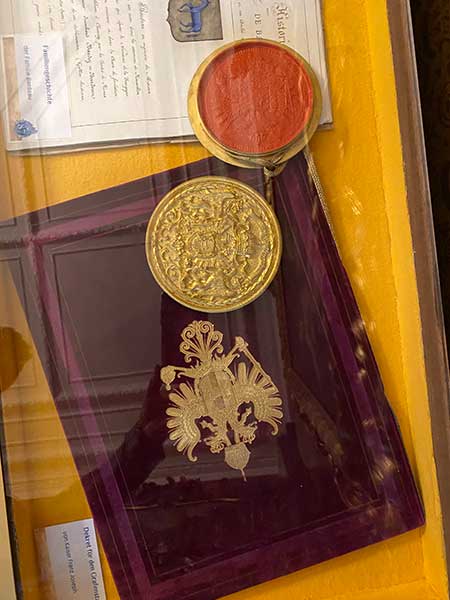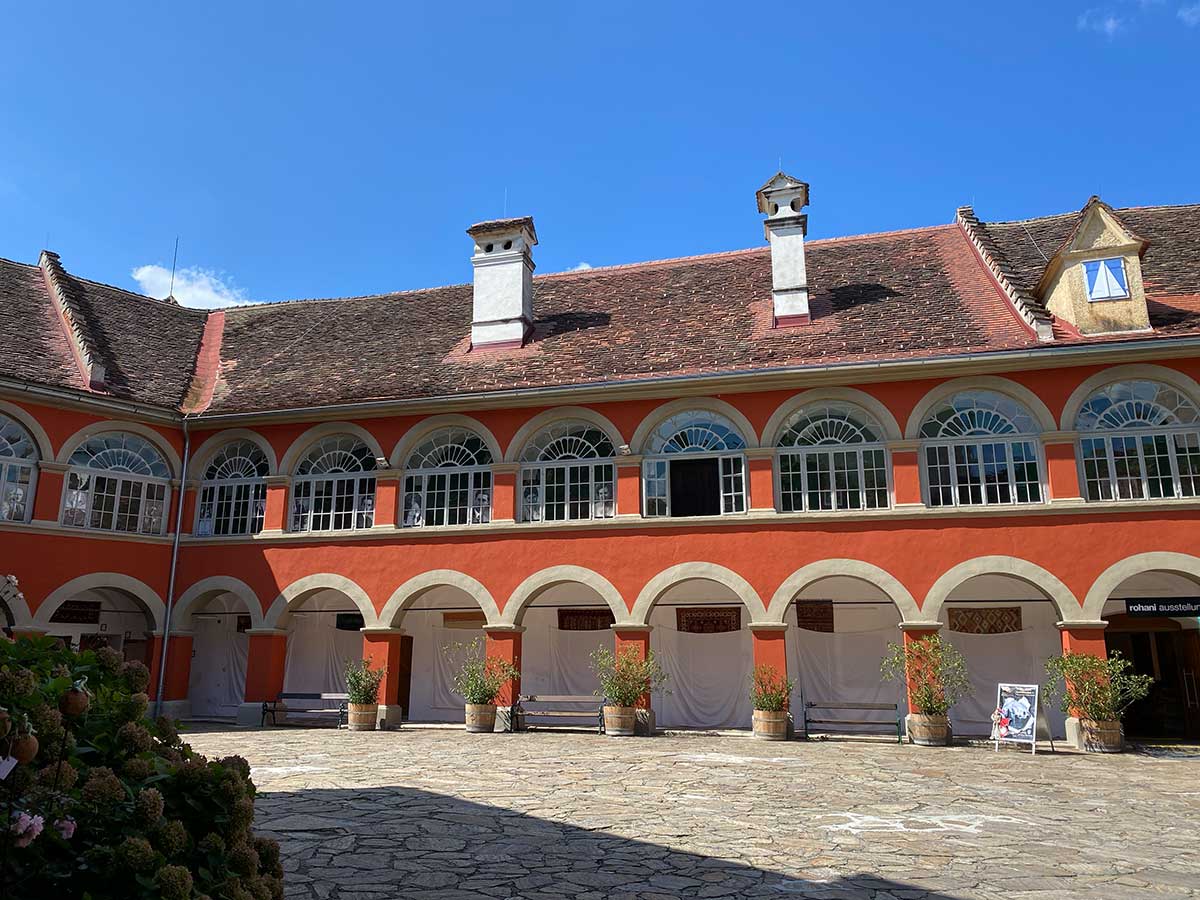 From the Middle Ages until today
The residential wings of this irregular castle building are located between
4 towers.
The hexagonal courtyard in the Rennaisance style is enclosed by pillared arcades.
In this courtyard there is also a stone fountain with a wrought-iron arbour.
A castle full of surprises
Kornberg Castle has developed into one of the most important exhibition centres in Styria in recent decades. Immerse yourself in the stories surrounding the special history of the Bardeau family.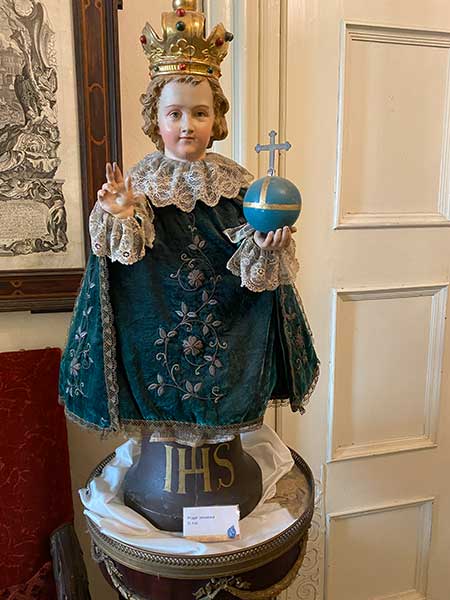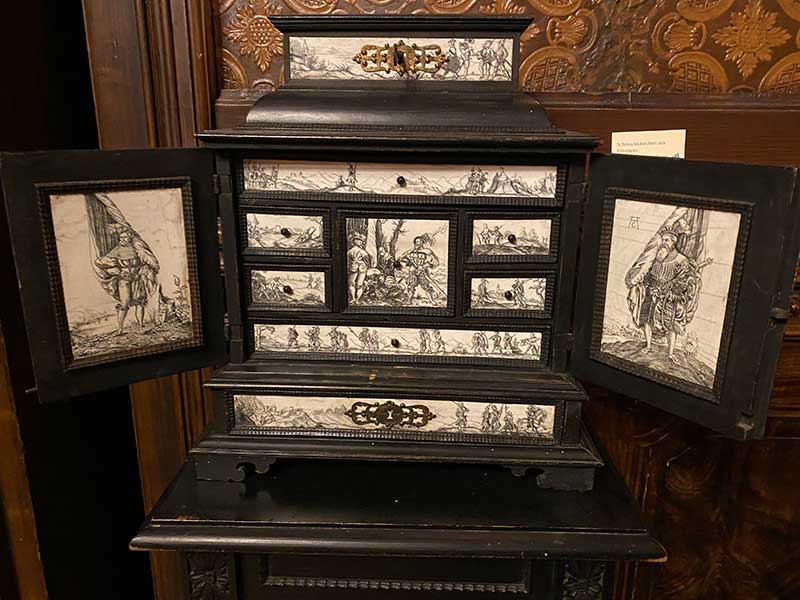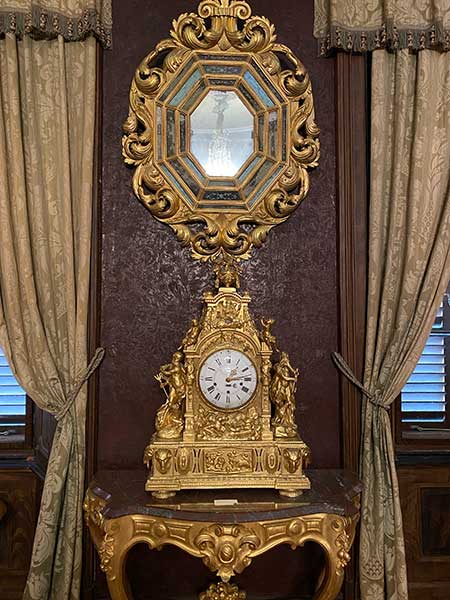 Wander through the state rooms of Kornberg Castle.
From the summer and winter salon to the green salon, the dining room, the red bay window and much more.
On your virtual voyage of discovery, hear more from Consul Andreas Bardeau in exciting video sequences.