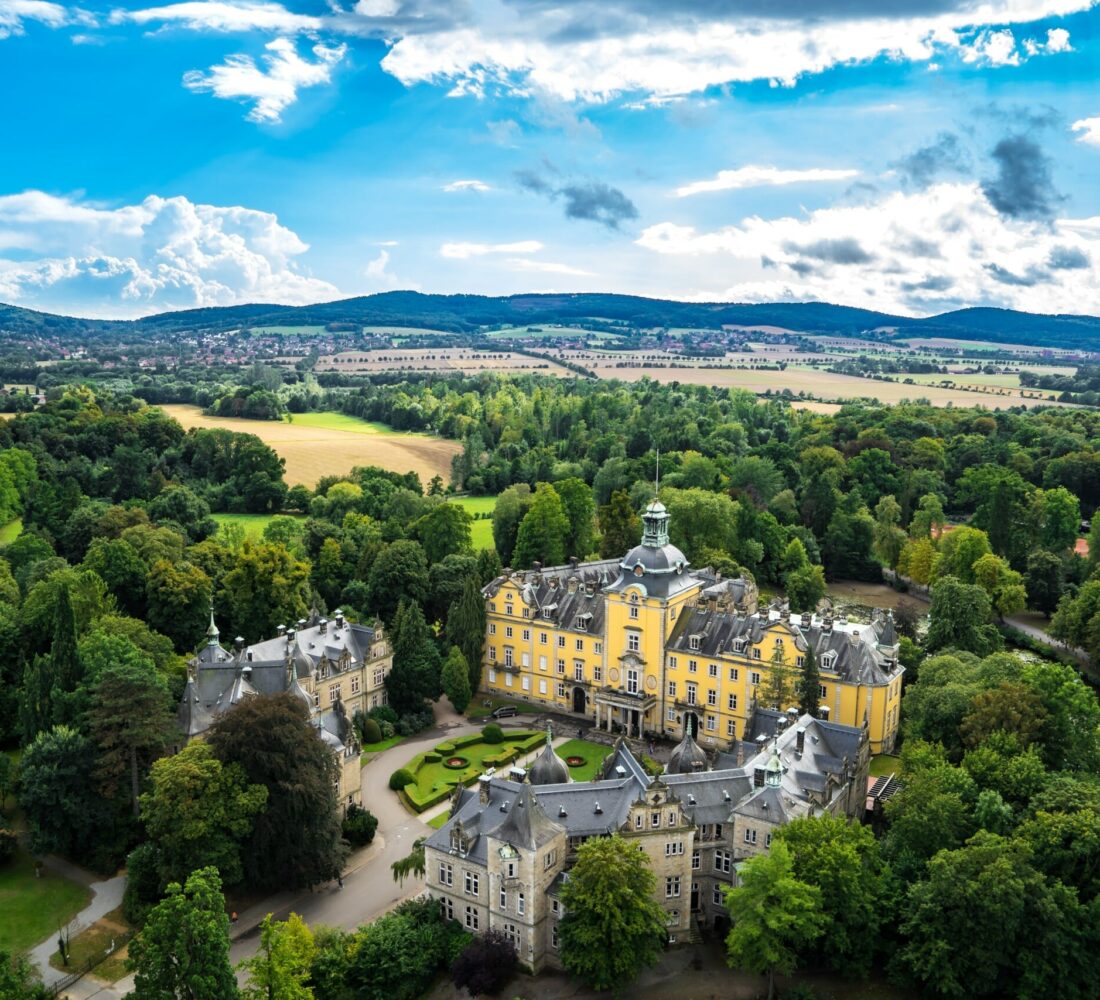 For over 700 years, Bückeburg Castle has been a living mirror of the times.
Bückeburg Castle was first mentioned in documents around the 13th century as a residential and defence tower under the name "buckeborch". It served to guard an important long-distance trade route that led from the Baltic to the Rhine.
The 16th century (1560-1620) had the greatest impact on Bückeburg Castle: the medieval fortress developed into a brilliant Renaissance palace. Subsequently, in the 18th century (1732), the façades and interior were remodelled in the Baroque style.
Embark on a unique virtual discovery tour of what is probably one of the most beautiful castles in Germany!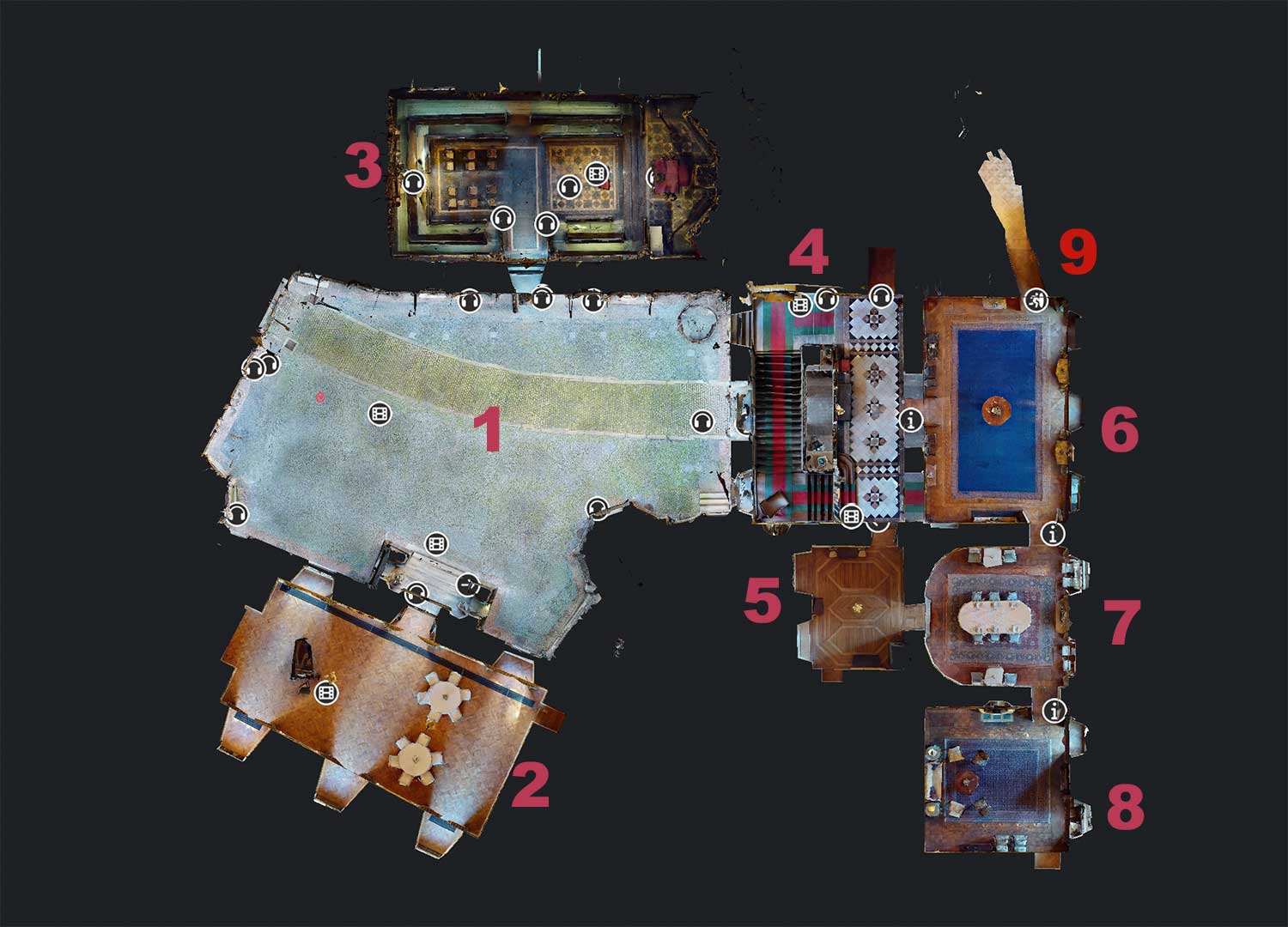 Your virtual path from the starting point in the inner courtyard to the 1st floor of the castle:
1: Inner courtyard of the castle
2: The Garden Hall
3: The castle chapel
4+5: Staircase with picture gallery
6: Boiserie Hall
7: Maria-Anna Zimmer
8: Tapestry Room
9: Change to the magnificent halls of the castle
Discover the halls virtually:
10: The White Hall
11: The ballroom
12: The yellow salon
13: The Tapestry Room
14: The Golden Hall
15: The Gate of the Gods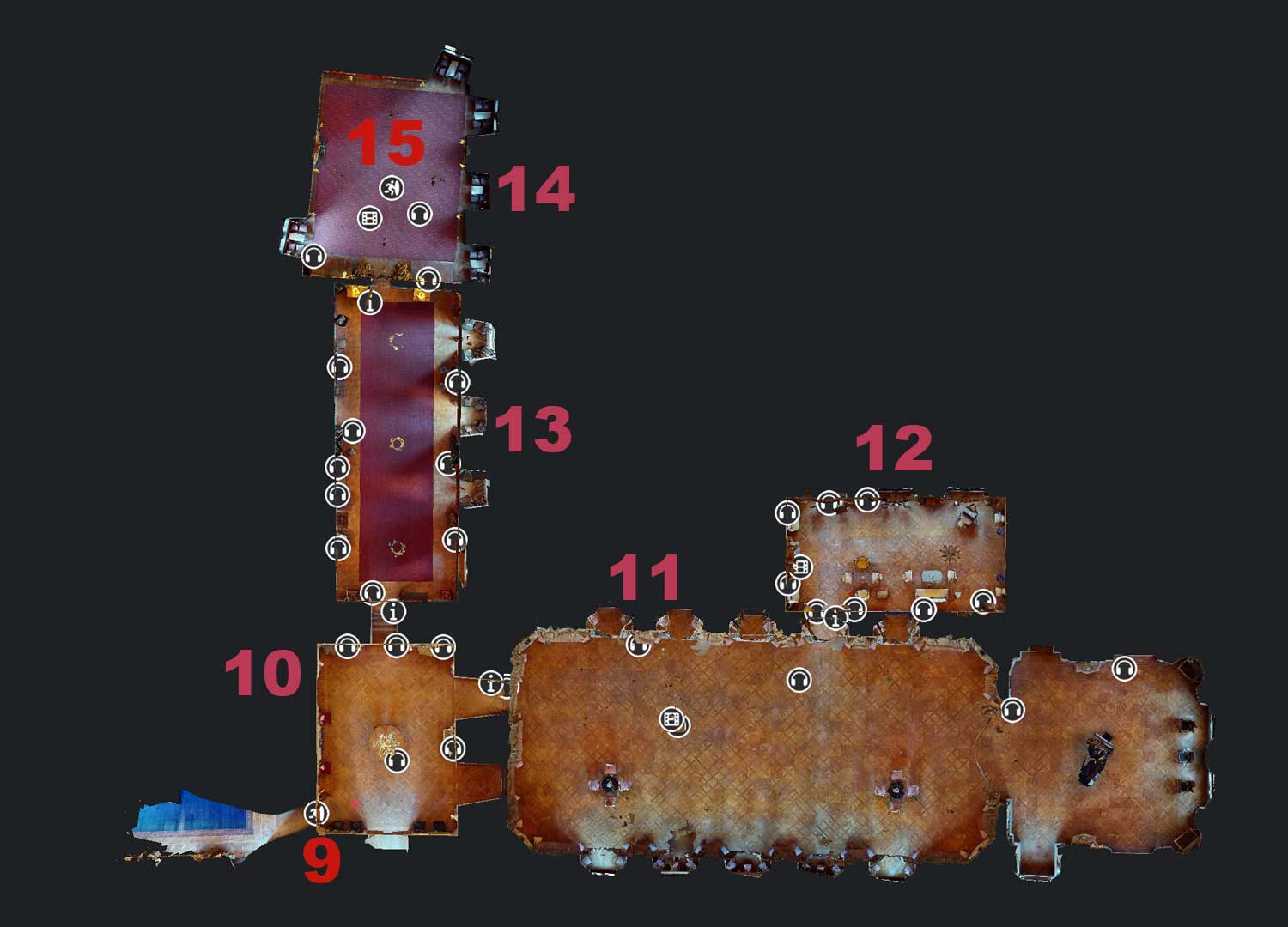 Discover a glorious time that has passed during your virtual tour of Bückeburg Palace.