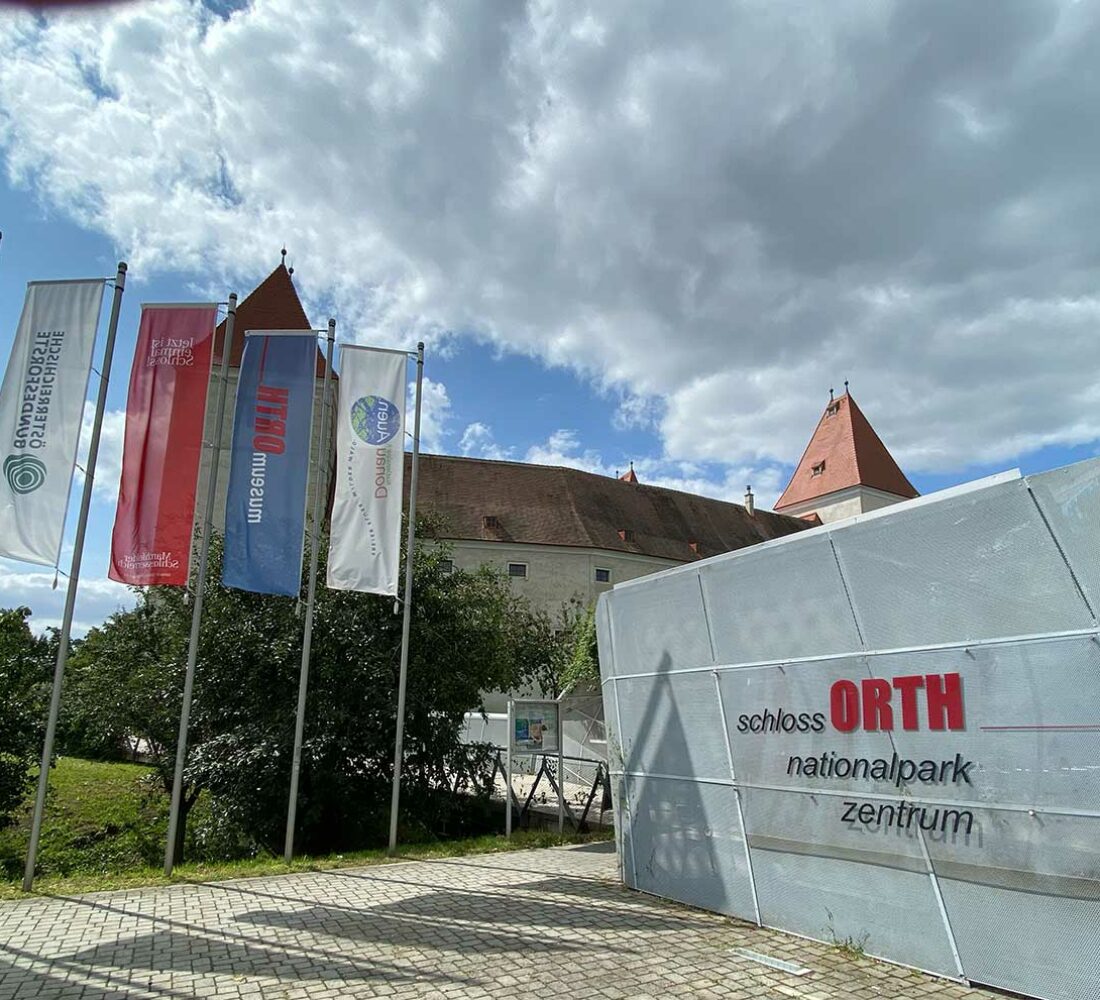 Exploring nature in the schlossORTH National Park Centre
Learn the basics about the national park and the alluvial forest in the exhibition DonAUräume.

Welcome to the gateway to the Au
The schlossORTH National Park Centre is both a national park information point and a destination for excursions and events.
The exhibition rooms with the National Park Lounge are the perfect preparation for the AU experience.
The Auerlebnisgelände Schlossinsel is particularly popular with guests; it presents animals and plants of the river landscape.