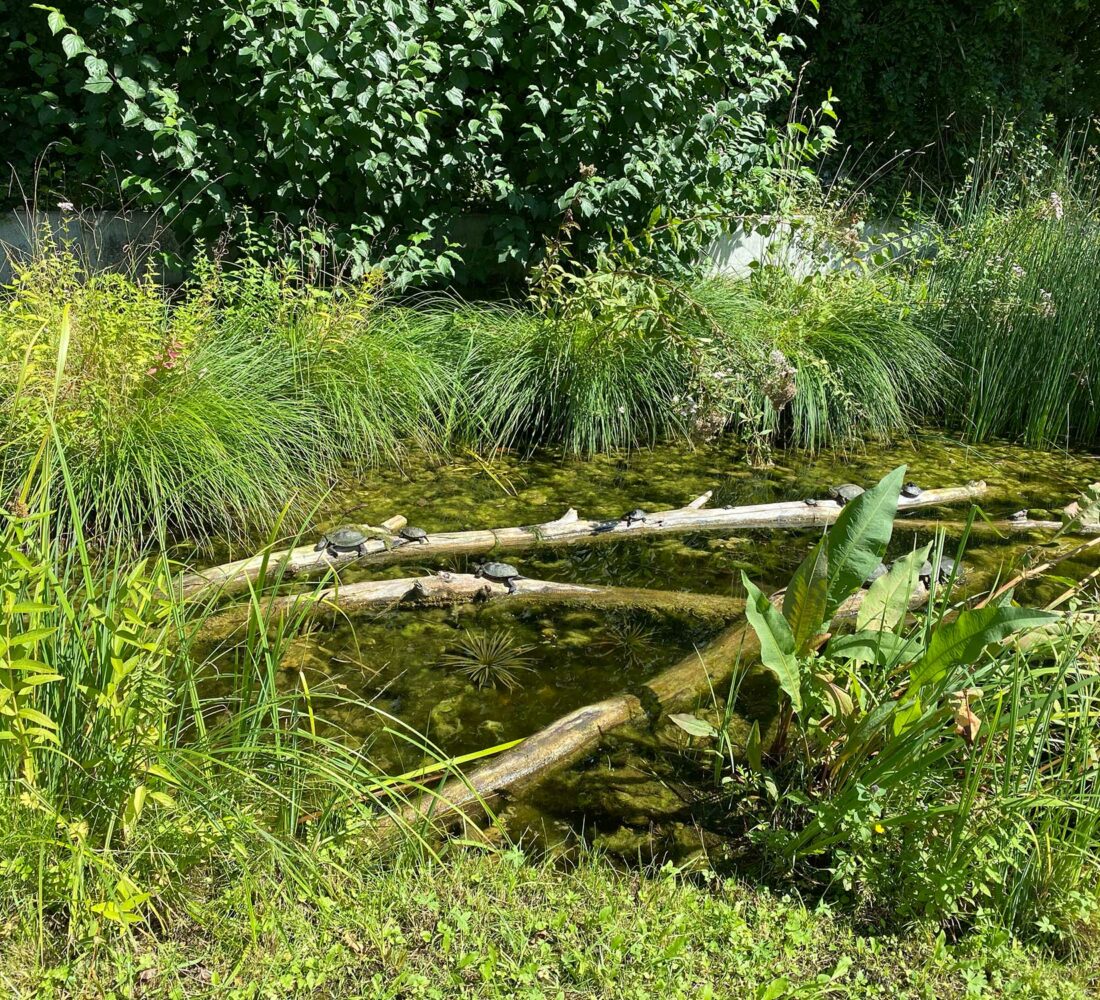 The castle island
On the Auerlebnisgelände Schlossinsel you can discover characteristic habitats, animals and plants of the river landscape on a tour.
For barrier-free environmental education for people with special needs, there are tactile overview plans and rotating information boards with 3D animal models at several stations, including gopher tortoise and European pond turtle. Audio texts provide descriptions of the creatures and background knowledge via special QR codes.
A tracking station shows footprints, pelts, antlers and other clues to animals such as beaver, deer, roe deer and fox. Several play areas await children.
View the European pond turtle, Emys orbicularis up close. Discover our native adders in their masterful camouflage.
See an abundance of fish underwater - but without getting wet! Explore the typical flora of the floodplains from the delicate marsh iris and the climbing wood vine to the mighty silver poplar.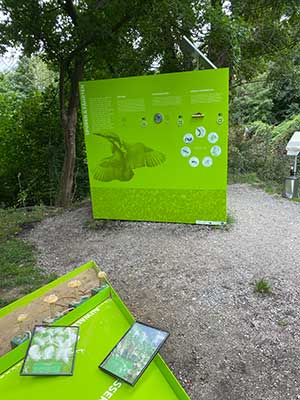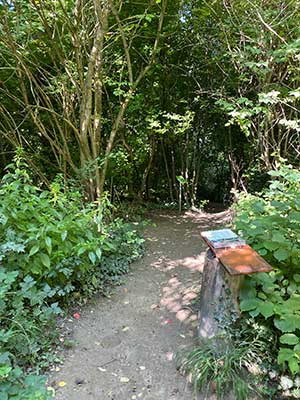 Living world of the river landscape
European pond turtles, several native snake species, amphibians and interesting insects from wild bees, beetles and dragonflies to butterflies are at home on the castle island. As once typical representatives of the national park region, European gopher are shown in an enclosure. Sometimes kingfishers or different species of herons show up at the waters.
The walk-in underwater observation station allows a look at the diversity of aquatic life in Danube oxbow lakes - like a dive! Here you can observe diverse fish such as rudd, bream, tench, etc. in their largely natural behavior. An aquarium shows supplementary fish species of the plant-rich small waters such as dogfish and bitterling as well as mussels and snails.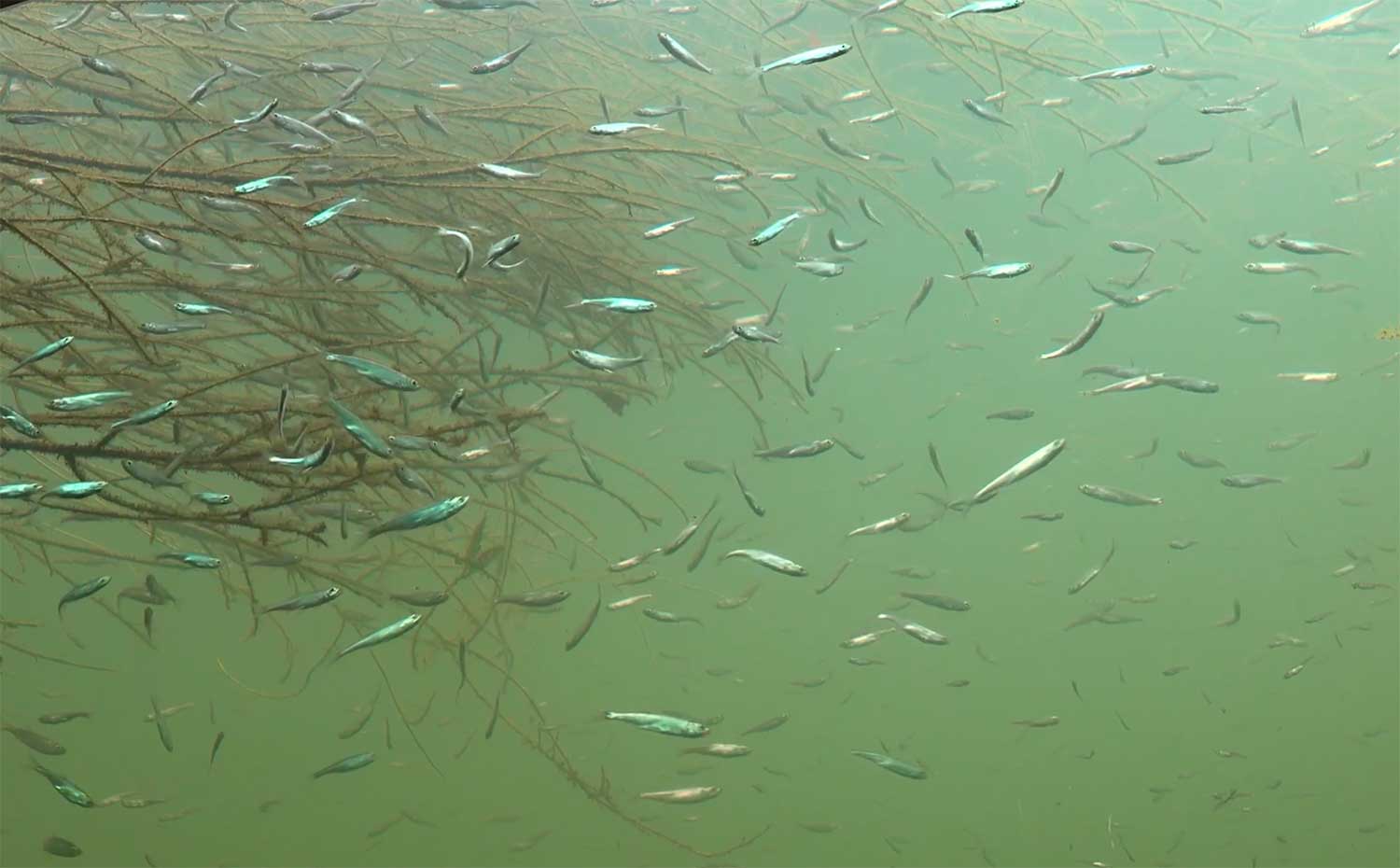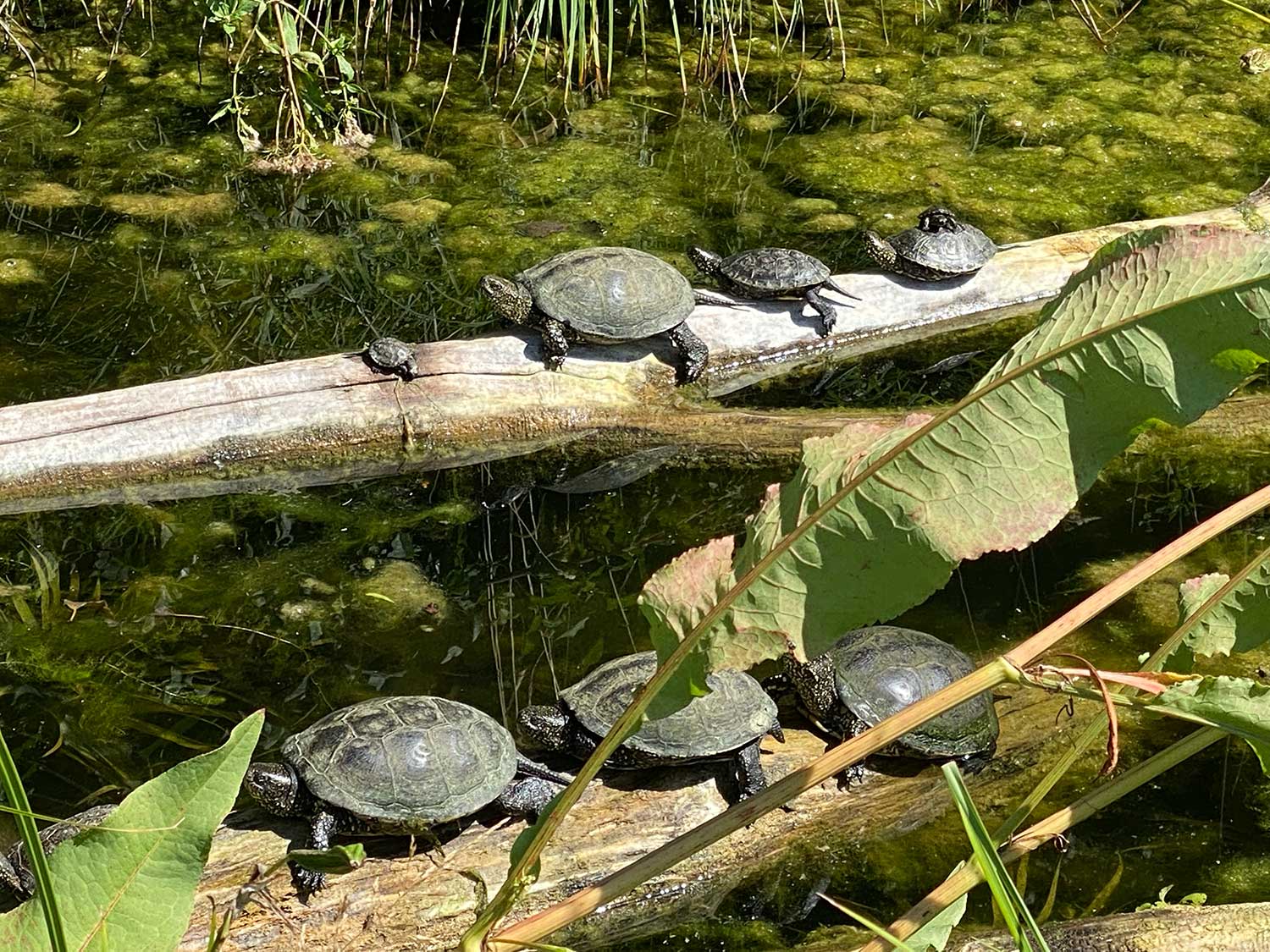 Aquatic plants such as pond lily and water milfoil, native flower species, various climbing plants such as wild grapevine or hops and imposing trees of the floodplain thrive on the area of the castle island.
Several idyllic observation and resting places have been established on the castle island. Take enough time to enjoy this compact piece of floodplain landscape, there is much to explore. Tip: Every Tuesday at 12 noon, the European pond turtles are fed in the enclosure - you are welcome to watch!
As part of the schlossORTH National Park Centre, the castle island can only be visited with a paid admission ticket. The land for the castle island was made available free of charge by the Austrian Federal Forests. The construction of the outdoor adventure area was funded by the European Union.