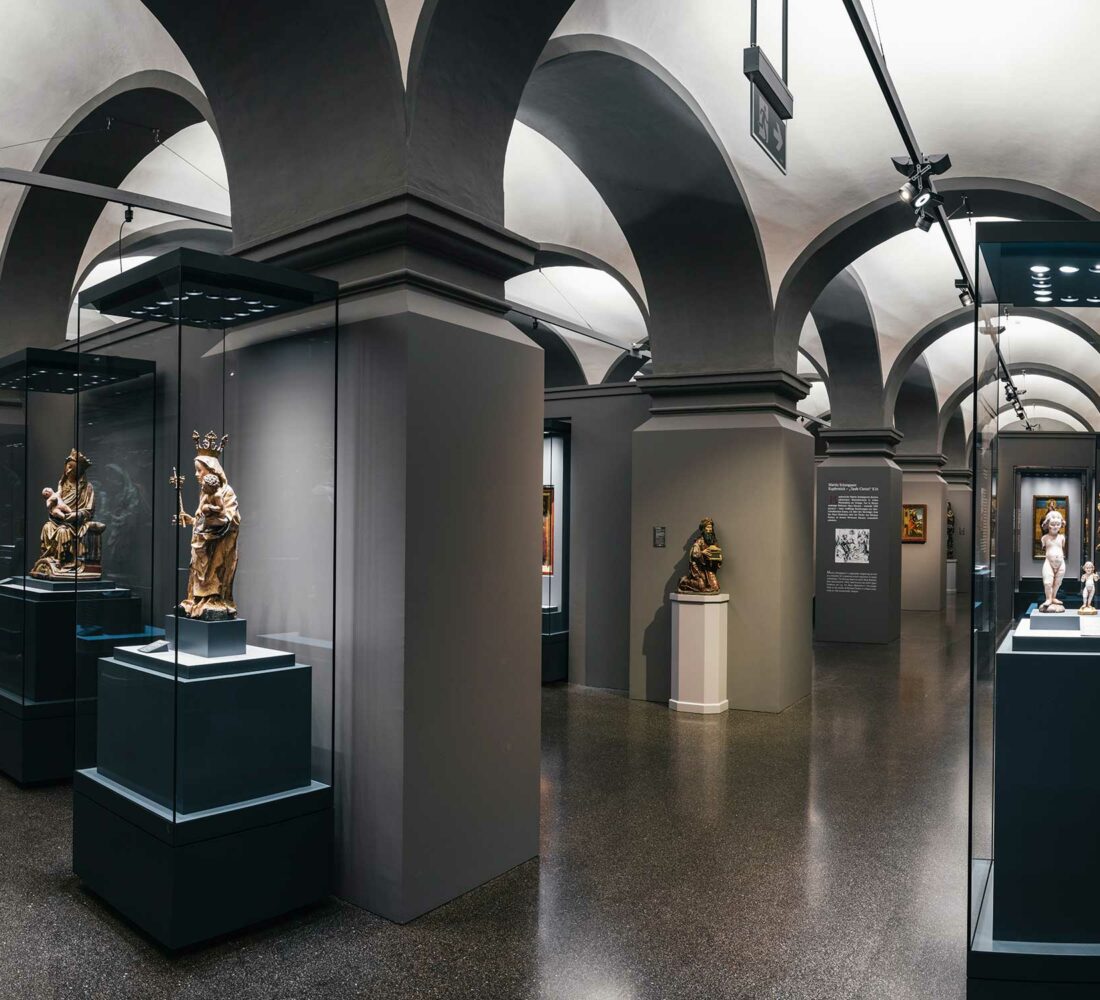 The Gothic Museum is the youngest department of Admont Monastery.
The permanent exhibition DEM HIMMEL NAHE-Kunst des Mittelalters presents 85 late Gothic masterpieces in a fascinating atmosphere. The internationally important exhibits come from the art collection of the patron Kuno Mayer.
Closeness to God and worldly splendour, art and culture are fused into one unit
The selection of masterpieces of the late Gothic period united in this permanent exhibition - ranging from, among others, the "Beautiful Madonnas" - around 1400 to Niklaus Weckmann from Ulm and the South Tyrolean master Hans Klocker from Brixen - can only give a brief overview of an epoch that belongs to the richest and most fruitful of our art-historical past.
Some of the works from the Kuno Mayer Collection have already been shown in important Gothic exhibitions - but now, for the first time in this abundance, at Admont Monastery!
Interested?
Visit virtually now!