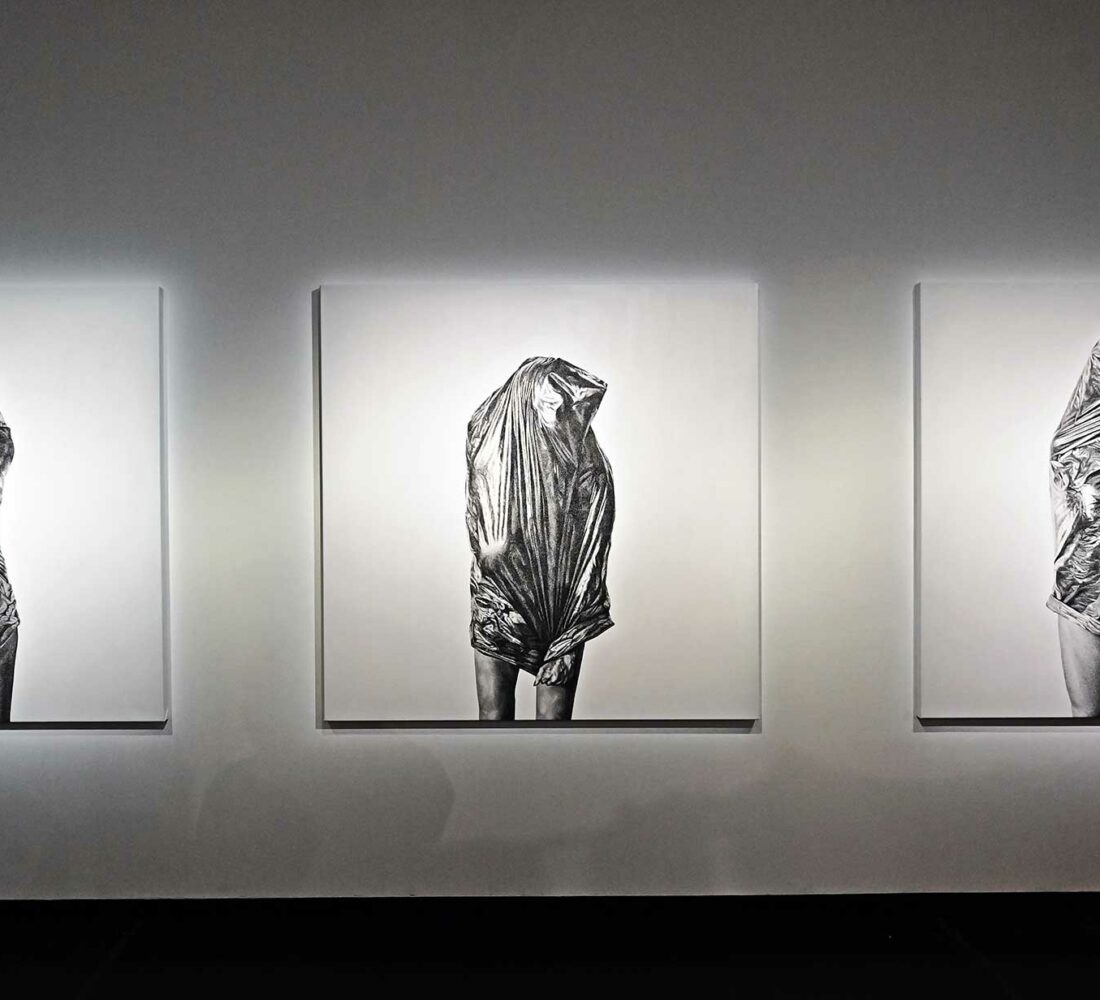 Credits Cover: Vernissage Ossian - Rebellion © Christian Jobst
Die Künstlerin Soli Kiani führt  durch die Ausstellung Ossian – Rebellion, ein multimediales Projekt, das einen starken biografischen Bezug zu der im Iran geborenen Künstlerin hat. In der Führung gewährt die Künstlerin Einblicke in ihre Arbeitsweise, Ideenfindung und die Entstehungsgeschichte der Ausstellung.
The digital tour can be seen from 25.05. at 19:00 and following in the Cultural Film Area permanently available.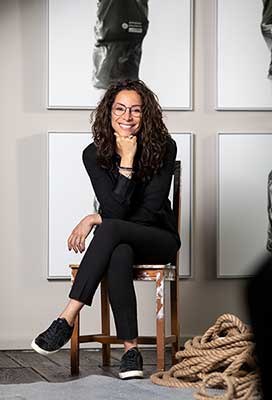 Soli Kiani
Ossian - Rebellion
28.04. - 19.06.2022
The exhibition Ossian Rebellion by Soli Kiani (born 1981 in Shiraz, Iran, lives and works in Vienna since 2000) at the tresor of the Bank Austria Kunstforum Wien is the first solo exhibition in an institutional context of the Iranian-Austrian artist.
Kiani's themes are human rights and human dignity. In sometimes drastic images, the artist brings before our eyes the social, political and religious everyday reality of people who do not want to bow to the regime in Islamic Iran.
Soli Kiani Photo: © Eva Kelety
For Ossian - Rebellion the artist has created a whole complex of new works, working especially in the field of sculpture with new materials such as rope and concrete. Ossian - Rebellion is a multimedia project that combines painting, photography, sculpture, drawing, found footage, collage, sound, and installation, but is always characterized by a certain formal rigor and a restrained palette in white, black, and gray.
As a self-empowered woman and artist, Kiani interweaves her biography with a broad social context and for more than 20 years has left it exclusively to herself, rather than to others, to decide what and how(s) her female and artistic identity should be shown.
Curated by Lisa Ortner-Kreil
Soli Kiani Photo: © Eva Kelety