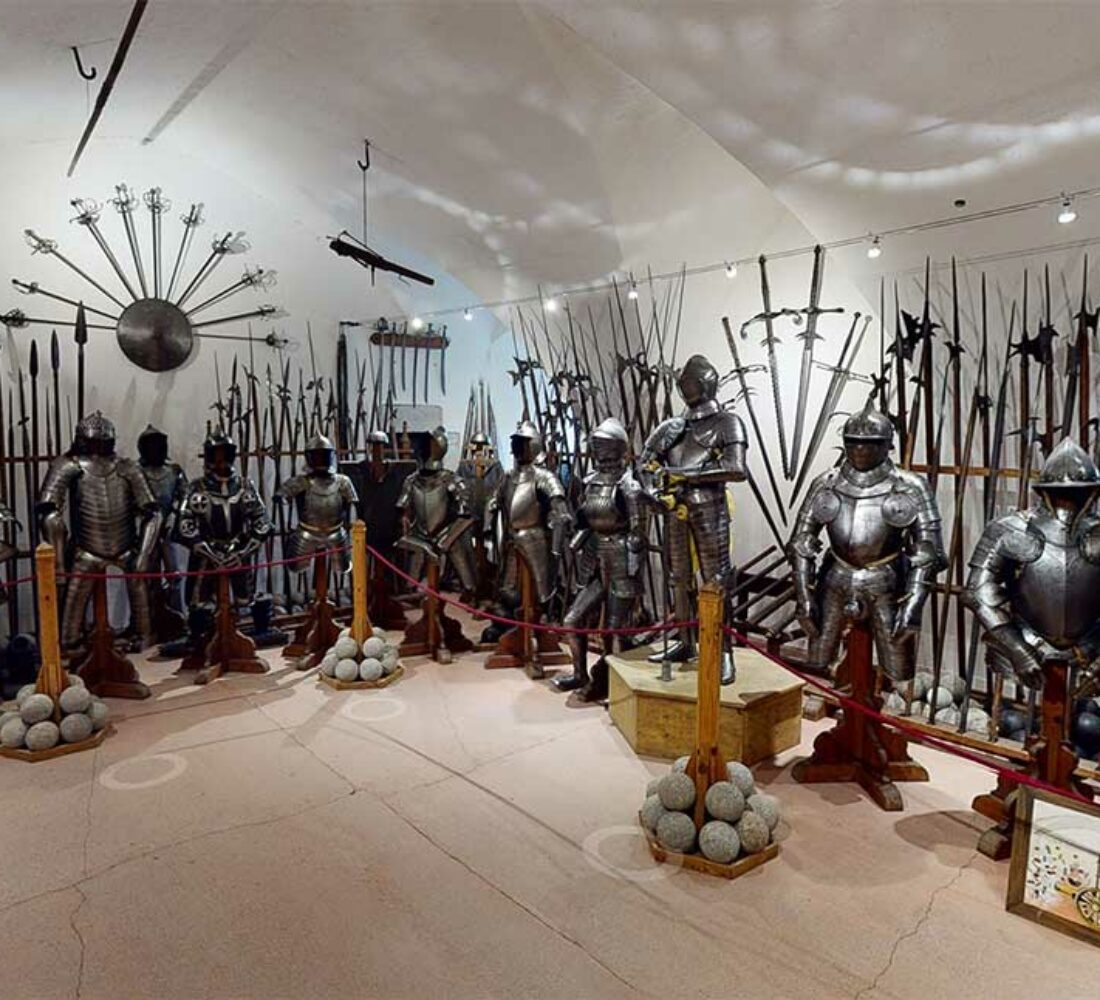 Discover a unique collection of weapons and cannons and be amazed when one of the knight's armours might just come back to life...
Tratzberg Castle - the virtual bonus tour of the armoury
Take your time and virtually explore the extraordinary witnesses of an exciting history.
Each object a work of art from the past.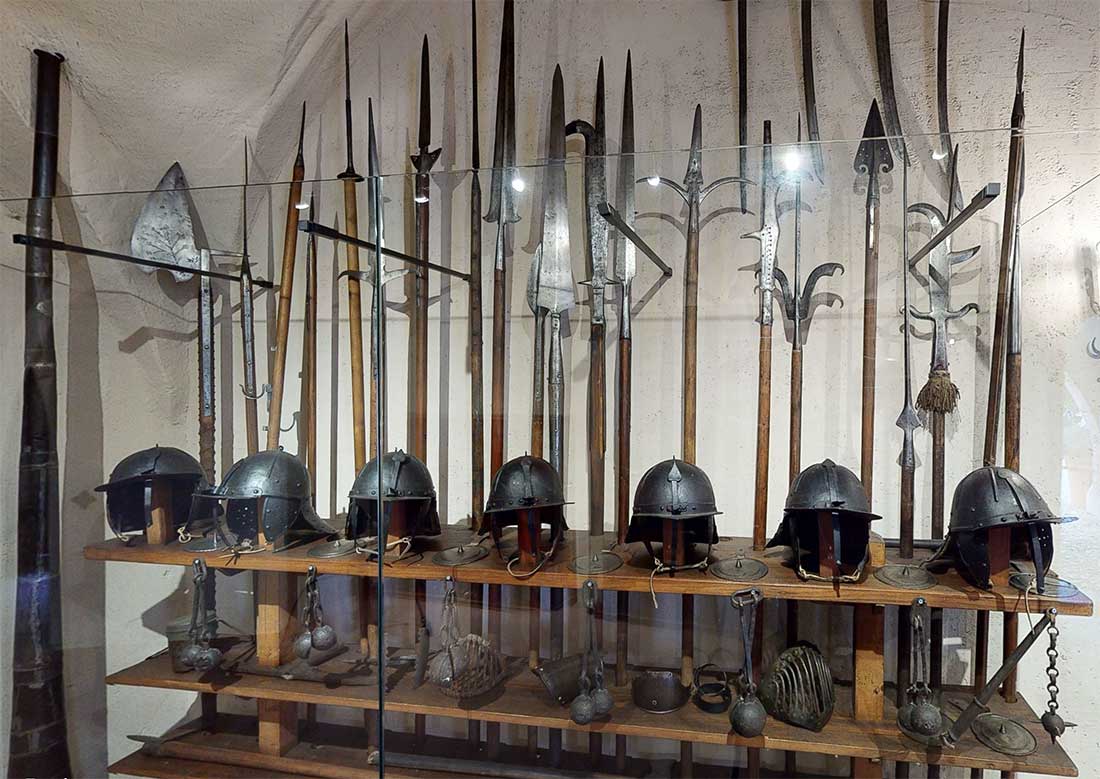 Explore the historical weapons collection virtually
Numerous contemporary witnesses can still be found in Tratzberg's armoury.
Among perfectly preserved armor you will find weapons such as sabers, sickles, morning stars or crossbows.