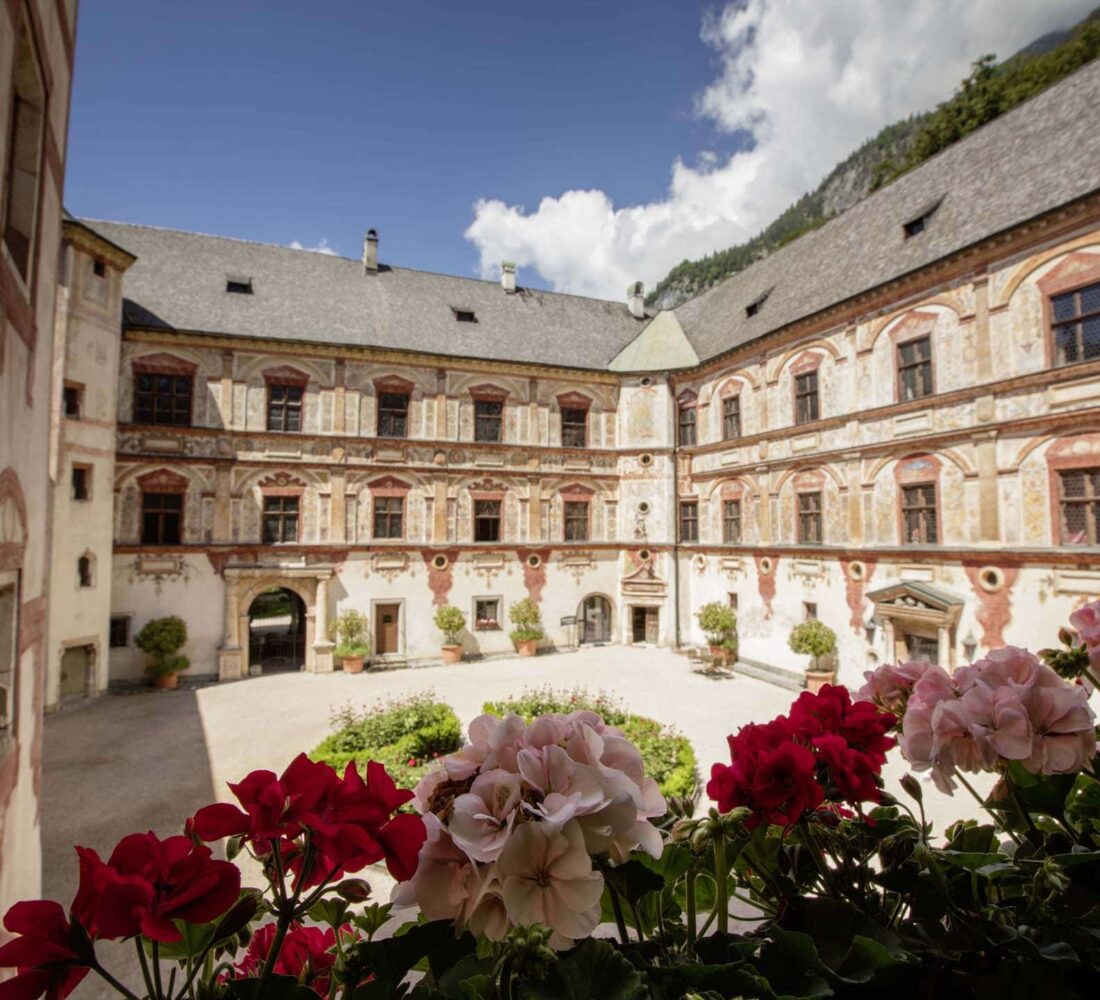 Follow in the footsteps of the Tänzl family with the lord of the castle, Count Ulrich Goess-Enzenberg. Experience a virtual tour through the unique rooms of the Renaissance castle.
History
In the winter of 1490/91 the castle burned down completely. Maximilian I gave the ruins to the rich Tänzl family of tradesmen from Schwaz, who had the east side, the south side and part of the west side wing built in late Gothic style.
The Tänzl coat of arms is still emblazoned above the entrance to the large staircase tower in the south-east corner of the inner courtyard. Although it bears the date 1500, it actually dates from 1502, the year in which Maximilian elevated the family to the status of nobility.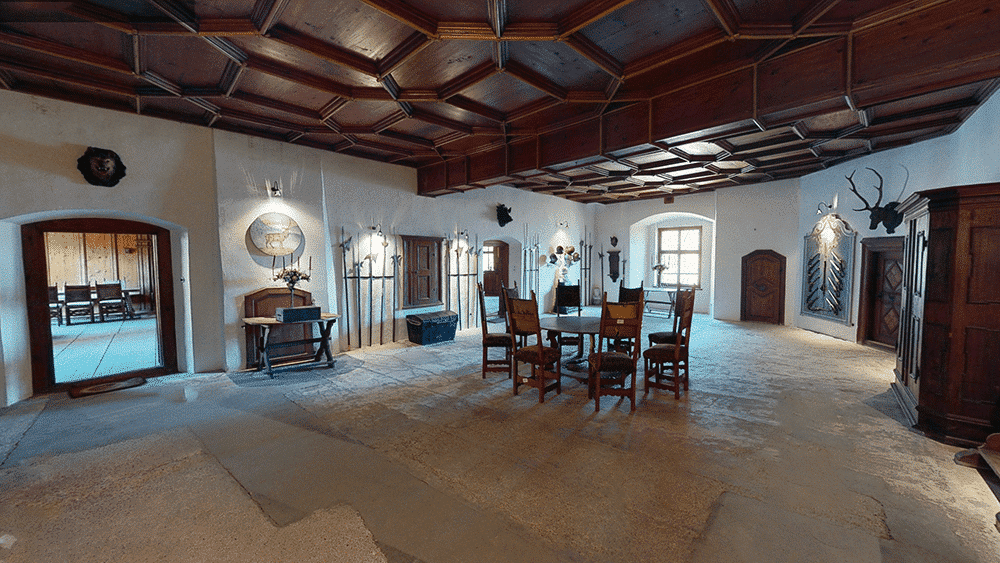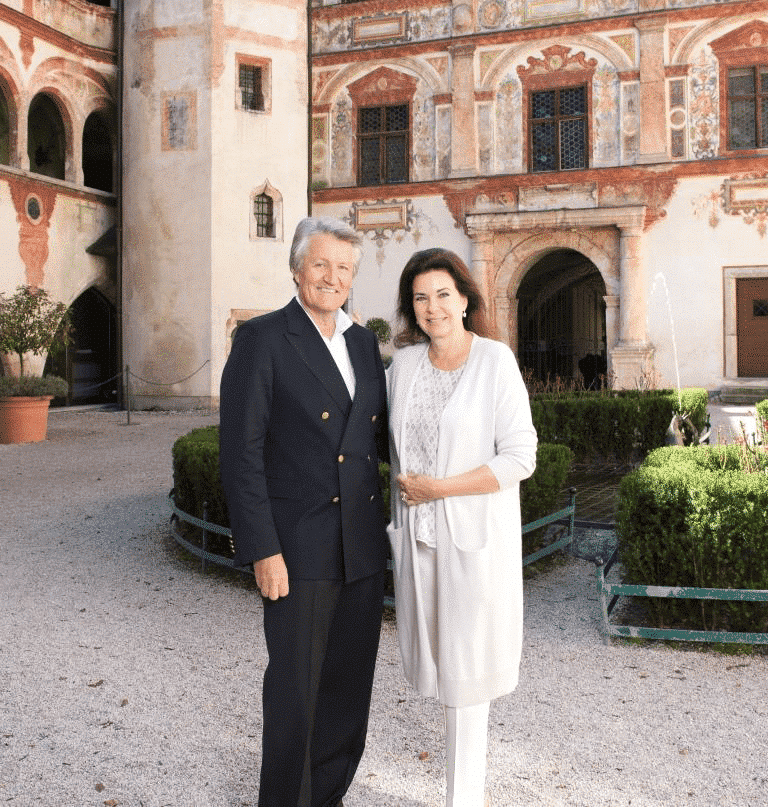 Private tour
The owner of Tratzberg Castle, Count Ulrich Goess-Enzenberg, will personally guide you through the rooms where the castle was built:
The Tänzl Rooms of Tratzberg Castle.