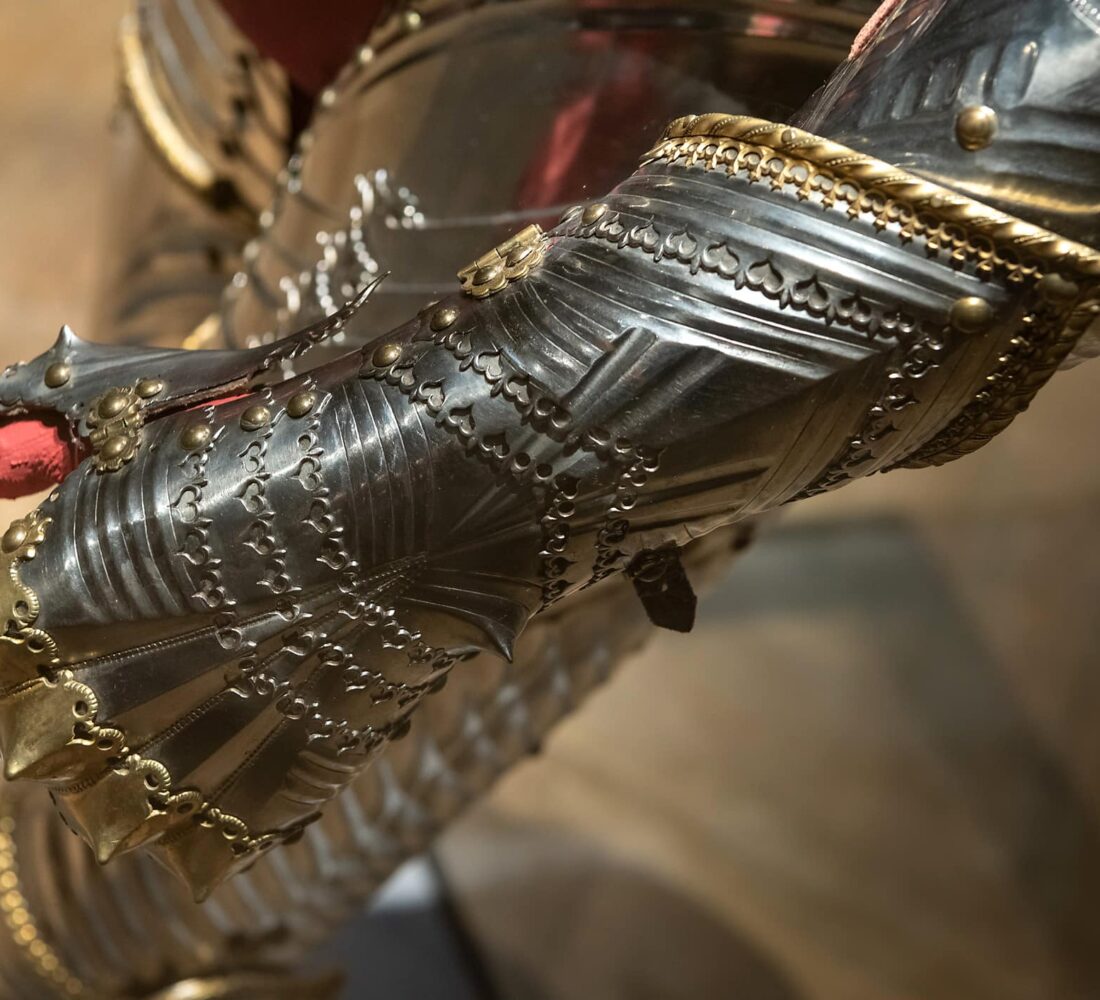 In this breathtaking guided tour, discover the showpieces from the Court Hunting and Armoury Chamber and learn astonishing facts about the
Fashion in steel.
The Renaissance harness was first and foremost a protective garment used in war and tournament sports.
But the harness was also fashion in steel: an expensive, representative garment that was perceived as fashionable and beautiful and played a central role in the life of a noble man from childhood until beyond death.
The appearance of the harness also always reflects the aesthetic preferences of the respective period of origin.
Some platers played with the fashionable side of the armour and created, for example, steel skirts and puffed sleeves that imitated the extravagant clothing of the southern German Landsknechte.
Photos: © KHM Museum Association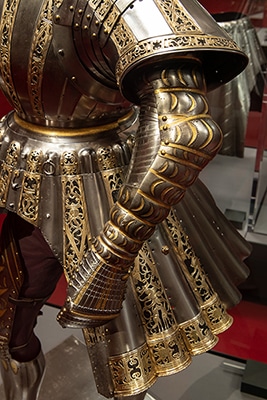 In doing so, it illustrates its status as a political and dynastic symbol, as a diplomatic gift, as a personal and historical memento and, last but not least, as a highly fashionable steel garment and imaginative symbolic disguise.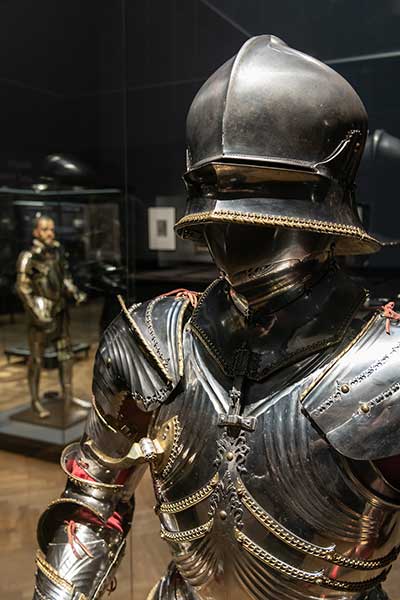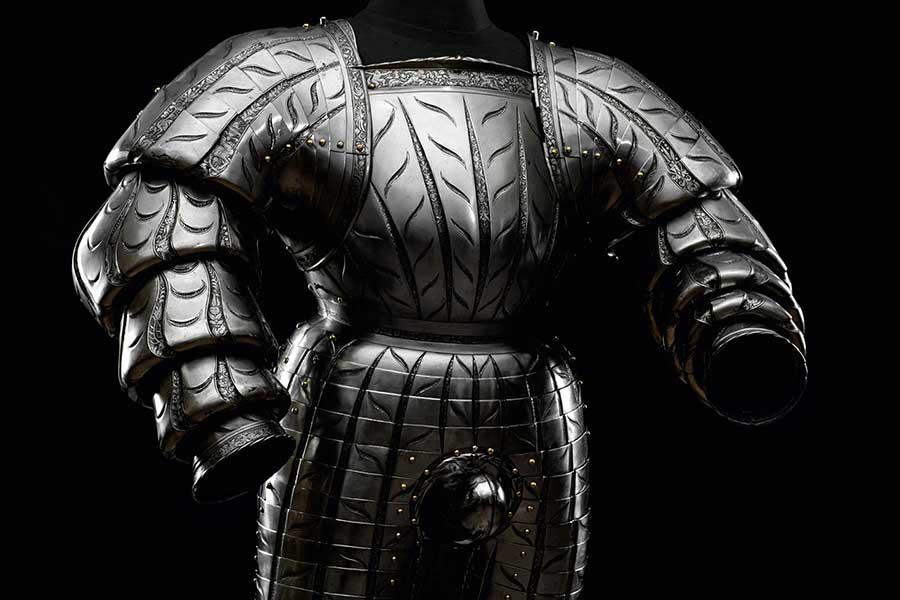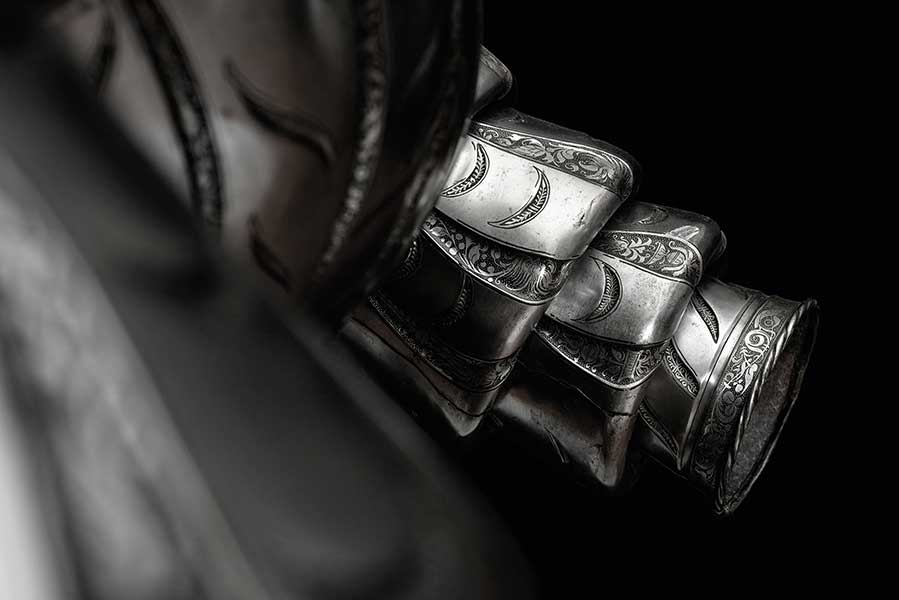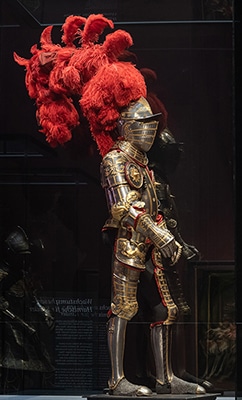 The Vienna Court Hunting and Armoury, one of the largest collections of its kind, displays "knights" and above all what they wore in battle or at tournaments.
Magnificent armour, the most expensive versions of fashionable clothing, magnificent weapons and tournament equipment in sophisticated technology bear witness to the luxury of the time and recall important events at court: coronations, weddings, imperial days and campaigns.
Join the exhibition curator and the art educators of the KHM Museum Association on their highly interesting tour through the Hof-und Rüstkammer of the Kunsthistorisches Museum Vienna.