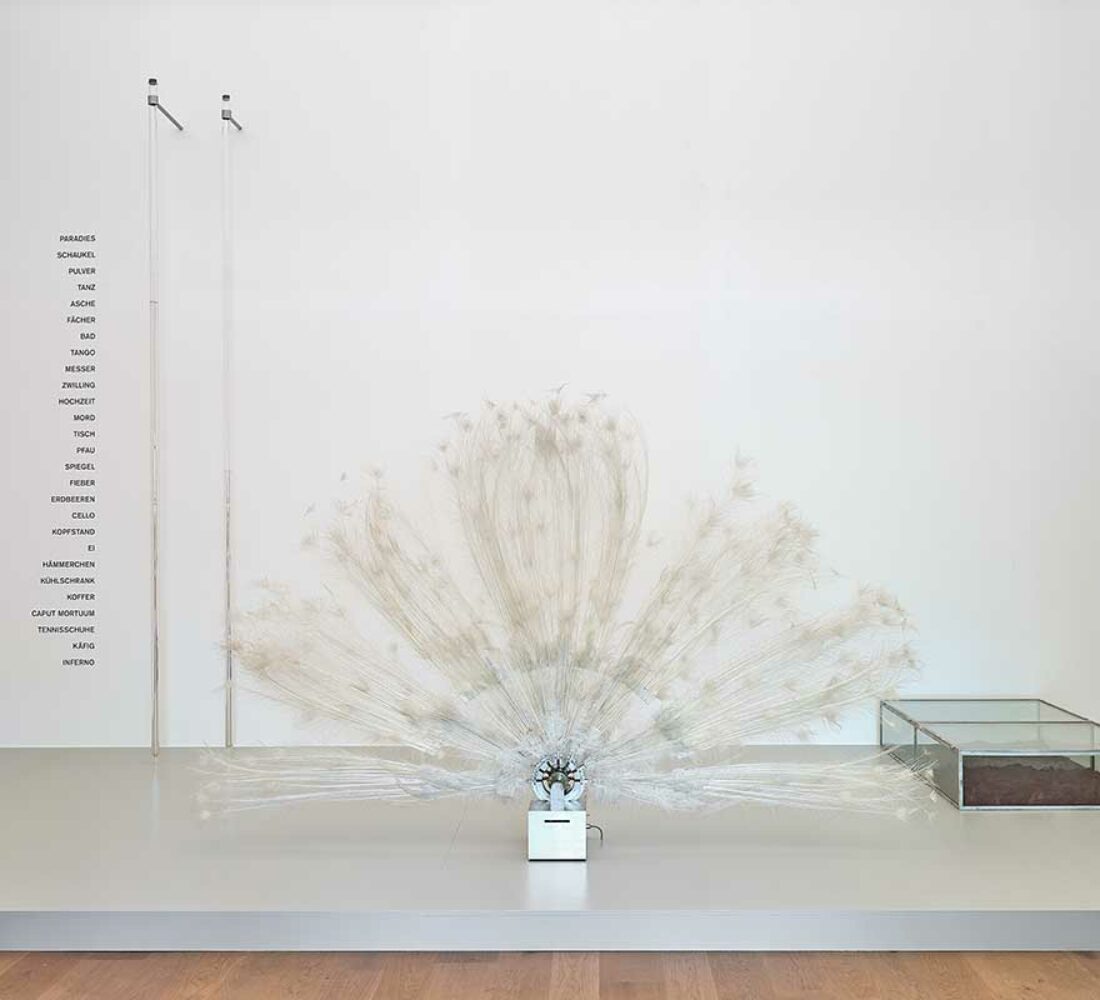 Photo credit: Rebecca Horn The Peacock Machine, 1979-1980 Feathers, brass, motor, glass 250 x 500 cm Exhibition view "Body Fantasies", 2019, Museum Tinguely, Basel Photo: Daniel Spehr, Basel © Rebecca Horn
Digital Leadership Series on Rebecca Horn: Part 1
(28.9.2021-23.01.2022)
We present a digital conversation series on Rebecca Horn with different guests who contribute their individual approach to the exhibition and Rebecca Horn's art.
Peter Stephan Jungk will kick off our digital tour series together with exhibition curator Bettina M. Busse. Peter Stephan Jungk is a writer, screenwriter and director.
Rebecca Horn's art and person have accompanied him for many years, both privately and in his writing.
Join us on this exhibition tour, in which Rebecca Horn's various forms of artistic expression merge fluidly into one another and Peter Stephan Jungk makes his own interdisciplinary view of the exhibition tangible.
Photo credit: Portrait Rebecca Horn Rebecca Horn Workshop © Gunter Lepkowski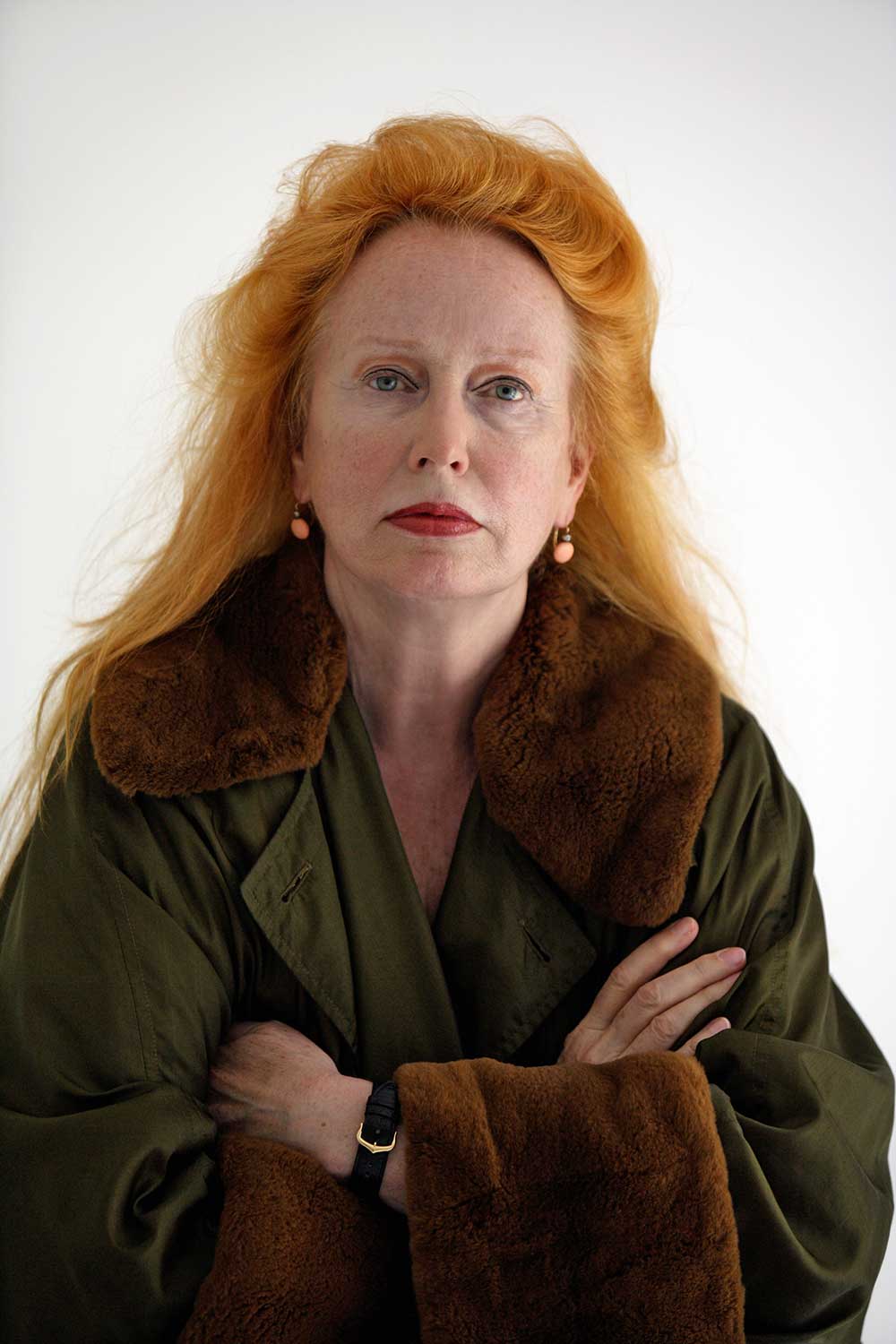 Interested?
Visit virtually now!